Rowan Atkinson crashes in his McLaren F1
The TV star suffered minor injuries when his £1m McLaren F1 left the road near Peterborough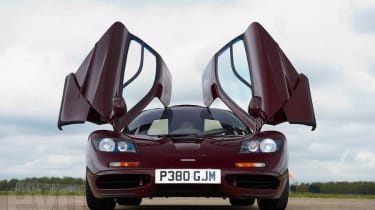 Prepare to say ouch - Rowan Atkinson has crashed his McLaren F1. The TV star was reportedly admitted to hospital with minor injuries after the F1 left the road on the A605 near Peterborough yesterday evening, with some reports also claiming that the car burst into flames.
This is the same McLaren F1 that evo drove last year as part of our countdown to the release of the new MP4-12C, when John Barker acknowledged it as one of the very finest of the breed. Fortunately - despite the excitability of the media reports - at least one picture shows the post-accident F1 to be in what appears to be one piece and surrounded by firefighters, suggesting that any 'thermal incident' couldn't have been too extensive.
Let's hope both Rowan Atkinson - and the car - make full recoveries as soon as possible.