Rowan Atkinson's McLaren F1 sells for estimated £8million
Blackadder and Mr Bean star's supercar finally finds a buyer
Rowan Atkinson is one of the better-known owners of the McLaren F1 supercar. Not just because the Blackadder and Mr Bean actor used it more frequently than most, but because it was also the subject of two high-profile crashes during his tenure.
The latter, in 2011, was substantial enough to require significant rebuilding work to the chassis at the McLaren factory, and a £910,000 bill to the insurer – but that hasn't stopped the car selling for more than £8million.
Atkinson's McLaren was listed for sale in January through London-based luxury car dealer Taylor & Crawley. While no price was quoted at the time, the current value of F1s put the asking price somewhere in the £8m-£10m region. Taylor & Crawley's website now lists the car as sold.
Beyond the car's action-packed history, it's also among the best-used McLarens on the roads, with Atkinson putting 41,000 miles on the odometer since he bought it in 1997.
Launched in 1992 for £540,000, the car's original price tag now looks like spectacular value given its stratospheric rise since. Before the sale of Atkinson's car – now believed to have set the record – the highest sale price of an F1 was $8.47 million at the 2013 Pebble Beach Concours d'Elegance.
According to the car's information sheet accompanying the sale, the new owner has also taken delivery of an original wind tunnel model of the car, a McLaren delivery mat, a Facom tool chest and titanium Facom tool roll, and a Tag Heuer watch engraved with the F1's chassis number.
Atkinson's car is painted burgundy, with matching trim on the centre seat and steering wheel, accompanied by tan-coloured second and third seats.
According to Rowan himself, via Taylor & Crawley, the car's value became the reason for its sale. 'I bought it for the quality of thinking behind it,' said the comedian, 'Now it has become a thing of value, it is time for someone else to enjoy it'.
Partnership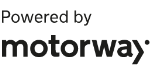 Need to sell your car?
Find your best offer from over 5,000+ dealers. It's that easy.
It's unlikely the car will be as prominent in the new owner's hands as it was in Atkinson's, but they will have a unique car with a unique history.
And how does it drive? evo Editor Nick Trott was lucky enough to find out for himself back in 2011 – you can watch the video below.