McLaren 570S Spider 2017 review - has the roadster got the Sports Series sparkle? (video)
Every bit as good as McLaren 570S with the roof up, with roof down the Spider delivers more fun and a greater sense of occasion
As its name suggests this is the convertible version of McLaren's 570S. Sitting alongside that and the softer, more spacious 570GT it completes a formidable trio of models that sit at the heart of McLaren's Sports Series range.
Engine, transmission and 0-60mph time
With the 562bhp/443lb ft motor and the seven-speed twin-clutch gearbox unchanged from the 570S Coupe it's no surprise to find the performance feels much the same. 0-62mph takes just 3.2sec and 0-124mph takes a mere 9.6sec. Top speed with the roof up is identical to the 570S at 204mph. Roof down it'll do a toupé-shredding 196mph. To atone for its high-speed sins the M838TE engine also has stop-start to improve fuel economy (26.4mpg combined) and reduce emissions (249g/km). 
> The 10 best convertible cars to buy now
McLaren's ubiquitous 3.8-litre twin-turbo V8 is hugely potent, but isn't the most charismatic engine. The optional sports exhaust fitted to this Spider gives it a properly ballsy note when working hard, achieved by channeling some of the sound towards the cockpit via the area beneath the tonneau cover. It sounds a bit sweeter and more multi-layered, but overall the engine note remains industrial rather than musical.    
Technical highlights
Thanks to the strength and rigidity of the basic McLaren MonoCell II carbon chassis, the 570S Spider requires no additional bracing or reinforcement. This ensures the Spider has no hint of the shakes and wobbles that used to be a part of the open-top sports and supercar driving experience. It's also light - the combined weight saving of the carbon chassis and aluminium body panels resulting in a lightest dry weight of 1359kg and a DIN kerbweight (inc. fluids and 90% fuel load) of 1498kg. The only weight gain over the coupe comes from the 46kg roof mechanism.
It's worth remembering that the 570S does without the interlinked hydraulic 'Pro Active Chassis Control' system of the Super Series and Ultimate Series McLarens, opting instead for more conventional anti-roll bars. You still get the Active Dynamics panel, though, which enables you to ramp-up the responsiveness of the powertrain and aggressiveness of the chassis incrementally and - crucially - independently.
Partnership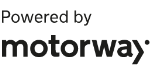 Need to sell your car?
Find your best offer from over 5,000+ dealers. It's that easy.
The roof itself is a really neat installation and takes 15sec to raise or lower. The rear window can be lowered with the roof up to let in some extra engine noise in all weathers. Another nice touch is that when the roof is raised you can access the space where roof would fold into and use it as an additional luggage compartment.
There's a small aero change in the shape of a 12mm taller rear spoiler that generates increased downforce to counteract the effects of Spider's rear deck, which differs from that of the Coupe. We think the new deck and spoiler look better, too.     
What's it like to drive?
The 570S is the most engaging and connected of McLaren's series production models, so it's impressive that the Spider builds on that enjoyment and engagement with no reduction in outright dynamic ability.
We drove the car in Spain, from Barcelona towards Andorra, taking in everything from clogged city streets to inspiring mountain roads. It took them all in its stride, coping effortlessly with the stop-start traffic, cruising well on the motorways and eating up the twists and turns of the mountain roads with relish.
When running in its softest modes, it rides calmly and makes effortless progress, so you can relax into the drive. In fact, in this respect we'd say it's more accomplished than its fixed-roof sibling, though it's hard to say why. You can cruise roof-down on motorways at realistic speeds without significant buffeting, and when you run with the roof up you really wouldn't know you're in the Spider, such is its integrity.
When the roads get more interesting the Spider readily raises its game. A click to Sport on the Active Dynamics Panel works like a shot of adrenalin, waking-up the powertrain and tensing the chassis just enough for sharper reactions without making it too jumpy. Some of the roads are smooth enough to go into Track mode, at which point its super-sharp and very, very rapid.
One of the stand-out aspects of the Spider (and 570S) is the way you can find a flow. It cuts through corners with incredible precision and tremendous grip, but also a satisfying sense of both ends of the car working in unison. There's also a perfectly judged uniformity of feel and response between the steering, brakes and throttle, so you can blend braking, turn-in and acceleration inputs seamlessly for dazzlingly smooth and accurate progress.
Bugbears? The IRIS system is slick to look at but the Satnav is slow-witted and the verbal directions can be a bit ambiguous, which can leave you hanging at the worst moments. The electric seat adjustment buttons are stupidly fiddly and you need the code-breaking skills of Alan Turing to fully disable the ESC.        
Price and rivals
With McLaren's Super Series 650S Spider precisely matched to Ferrari's 488 Spider (£204,411) and Lamborghini's Huracan Spider (£199,967), the 570S Spider finds itself squaring up against Porsche's 991 Turbo S Cabriolet (£156,381) and Audi's new R8 V10 Plus. The Porsche is less showy, but it's ruthlessly rapid and more characterful than Turbos of recent generations. What the Audi R8 V10 Plus lacks in brand image it more than compensates for with its sensational 602bhp, 8700rpm V10 engine. A base price of £147,370 means its usefully cheaper, too.
List price for the 570 Spider is £164,750, which is a little more than its main rivals, but a premium worth paying if you value the kudos of owning a McLaren. Our test car also boasts £27,730 of options that lift the price to almost £200k.
These options include special Curacao Blue paint (£1440) with Dark Palladium roof (£2190), 10-spoke lightweight forged alloy wheels (£2690) with Diamond cut finish (£1550), sports exhaust (£3370), carbon fibre interior detailing (£2550), Security Pack including front-end lift system (£4090) and an eye-wateringly expensive Luxury Pack (£7280) including Bowers & Wilkins 12-speaker audio system and power adjustable, heated and memory sports seats.