Button and Hamilton try McLaren MP4-12C
Formula 1 drivers Button and Hamilton try the new McLaren MP4-12C supercar on video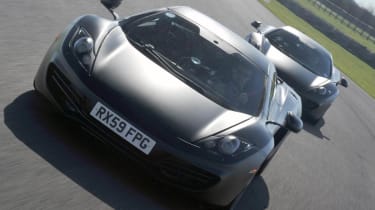 The new McLaren MP4-12C supercar is officially presented to the media today, and evo is there to see the unveiling.
It's the firm's first road-going performance car since the legendary McLaren F1, which made its debut two decades ago.
And who better to try it than McLaren's Formula 1 driving team - Jenson Button and Lewis Hamilton. Here they sample the MP4-12C on video. Read official details from the McLaren reveal here...