White McLaren P1 for sale - watch video of stunning example of supercar
Super rare and super fast, this McLaren P1 is now open for offers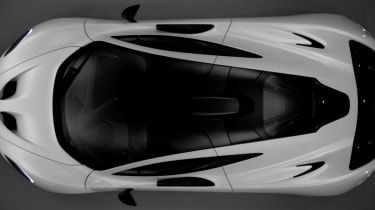 The McLaren P1 is, as well all know, a truly mind-blowing car. evo has been impressed with it from the very start and when we recently pitted it against Porsche's 918 Spyder, it didn't disappoint.
It's also an extremely rare car, with McLaren only set to produce 375 units, so consider any P1 purchase an appreciating asset.
DK Engineering has just announced stock of a delivery miles white McLaren P1, complete with a short video showing off the car in detail.
>Read: McLaren P1 review
It's a reminder of just how impressive a machine the P1 is and also, should you have the money, a fantastic investment opportunity.
You can read more about the car on DK Engineering's website here. Pricing is available on application.