Brabus's armoured Mercedes-AMG G63 is an oligarch's dream
Brabus has added armour to Mercedes' latest G-class, with just shy of 800bhp for good measure
From the UK Prime Minister's LWB Jaguar XJ Sentinel, to the Cadillac-based 'Beast' of the US President, personal protection vehicles are often a little dull. Should you require an armoured vehicle for yourself, however, Brabus has devised a better solution, with its Invicto G-class range.
Whether you're a head of state with a taste for the three-pointed star, or simply someone who wants to prepare for the worst, Brabus has you covered. Based on either the G500 or G63, all three variants feature armour that meets the VR6 Plus ERV standard, the same standard that you'll find in the protection vehicles of many of the world's leaders.
> This BMW M8 Competition is faster than a McLaren P1
Unlike most retrofitted armoured vehicles, the Invicto G-class features a protective cell that's bolted down as opposed to welded, allowing for no reduction in the size of the door openings, and complete armour coverage. Steel plates, metal composites and fabrics are used throughout, with the addition of bulletproof glass bringing total weight to 3.8 tons, an increase of around 1000kg.
Even the mighty G-class can't withstand such an increase in weight, and so Brabus has reinforced the kinematics to ensure proper performance and reliability. The suspension at the front and rear is entirely replaced with reinforced shock absorbers, springs and sway bars – even the frame is modified in high-load areas such as the strut towers.
Though both the G500 and G63 have plenty of power to move the extra weight, the Bottrop-based tuner will increase output of its 4-litre twin-turbocharged V8 to 789bhp and 738lb ft of torque at a cost. Top speed is limited to 130mph due to its bespoke run-flat tyres. However, we're certain you'll be thankful for its uprated 402mm six-piston front, and 380mm four-piston rear braking system.
Partnership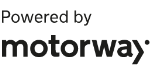 Need to sell your car?
Find your best offer from over 5,000+ dealers. It's that easy.
To cater for every possible customer, three variants are on offer. The 'Luxury' model is exactly what you'd expect, coming with the tuner's Widestar carbonfibre bodykit and a reupholstered Brabus 'fine leather' interior, available in any colour of the buyer's choosing.
'Pure' is for those that want to fly under the radar, if such a thing is possible in a G-class, with only the 20-inch reinforced wheels setting it apart from an ordinary model, both inside and out.
'Mission' is perhaps the best of them all, with flashing lights, a tank-like armoured roof escape hatch and every possible gadget anyone could ever need. Designed for the likes of security companies and special forces, it has the ability to carry four occupants fitted with protective vests across rough terrain, thanks to the use of its bolstered bucket seats with five-point harnesses. An infrared package with night vision can be had alongside an array of 'monitoring' and navigating systems, and once you've reached your destination, you can perform a rescue with the front-mounted winch.
All of this doesn't come cheap, with prices starting at €354,600 (approx. £316,000), around twice that of the standard G63 range-topper.