Mercedes CLA45 AMG review - price, specs and 0-60 times
The Mercedes CLA45 AMG is a saloon version of the A45 hot hatch, costing £4000 more
What is it?
The Mercedes CLA45 AMG is the saloon sibling of the new A45 hot hatchback. It shares the powertrain and four-wheel-drive system of the A45, with a fairly radical departure for the AMG brand – a four-cylinder turbocharged engine with 355bhp. It yields a 4.6sec 0-60 time and a 155mph electronically limited top speed.
Prices for the CLA45 AMG start at £42,265, a premium of over £4000 compared to the five-door A45. With the CLA weighing an additional 30kg, at least there's extra material somewhere for your cash…
Engine, transmission and 0-60 time
Definitely the engine. You sense that the decision to stick the AMG badge to a car powered by a four-cylinder turbo engine caused some sleepless nights to the engineers responsible for delivering on the promise implicit in the brand, but the new powerplant is a little cracker. It pulls strongly from the basement upwards, enjoys being revved through the 6000rpm point where most of its ilk give up, and even produces a crisp little exhaust pop on upchanges.
Despite being fed by a single, relatively large turbocharger, it feels lag-free – with lungs deep enough to deliver those mega performance figures. To do all this with an engine that's also capable of meeting Euro 6 emissions figures, and to deliver 40.9mpg on the official economy test, has been a remarkable engineering achievement. The engine has a forged crank and pistons and a special cylinder wall coating to reduce frictional losses. 
The transverse seven-speed twin-clutch paddle-shift gearbox uses the same software that controls the double-clutcher in the mighty SLS, with the four-wheel drive system using a clutch on the rear axle to divert up to 50 per cent of torque backwards when the need arises.
How does it drive?
Pretty much like the A45 AMG (Mercedes A45 AMG driven here), unsurprisingly. Like its hatchback relative the CLA feels relentlessly quick – with the massive mid-range torque, rapid-reacting gearbox and seemingly unbreachable grip limits giving instantaneous urge at almost any speed. In terms of outright backroad pace, little would come close – and we suspect it would probably be able to show most of AMG's larger, rear-driven models a clean pair of heels.
Partnership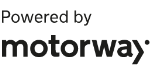 Need to sell your car?
Find your best offer from over 5,000+ dealers. It's that easy.
Not that it can provide the sort of V8 soundtrack that we've come to associate with AMG over the last few years. The CLA's four-cylinder soundtrack borders on the thrummy at constant revs, and although it sounds nicer when the engine gets extended – and especially when popping on the over-run – it's closer to a Mitsubishi Lancer Evo than a C63 AMG.
The gearbox has two automatic modes. 'Comfort' is smooth and more than adequate at pottering speeds, but a bit too dull-witted when you plunge the throttle pedal down for an impromptu overtake, while 'Sport' borders on being too aggressive for everyday use, feeling closer to the 'Sport Plus' setting on the more expensive models. Manual over-ride works well on upchanges, but as with the SLS the transmission can get confused with requests for multiple downchanges in short order. 
Grip levels are sky high. On road, and on dry tarmac, you very rarely get near them – rendering the half-off 'ESP Sport' setting pretty pointless. Ultimately the front end will run wide, although the line tightens nicely on a lifted throttle. But you'll search in vain for the sort of throttle steerability that defines AMG's rear-drive offerings. To persuade the CLA to step out of line you have to drive it like an overtyred front-drive hot hatch rather than an overpowered saloon, aggressively trail-braking or lifting off the throttle sharply mid corner.
The steering is seriously good, and a world away from the synthetic racks of the Audi S3 and BMW M135i this car effectively rivals. It is quick and very accurate, with feel working its way through the electrical assistance and spot-on levels of feel through all corner speeds. And the brakes are epic: unfazed by even an extreme workout on track.
The ride is firm, though while 19in alloy wheel-equipped A45s we've driven have felt seriously hard-riding on UK roads, the chance to try an 18in wheeled CLA45 (dropping a wheel size is a no-cost option, and actually provides a nicer, more subtle looking set of rims) revealed a car that is firmly sprung but in control of itself, only really jarring at low-speed on particularly rutted urban roads.
Rivals
That depends on what you think of the CLA's styling, and how much you think the extra exclusivity it brings over the A45 AMG is worth. The CLA's nose-heavy proportions and relatively dinky wheelbase make it look ungainly from some angles; the taller and shorter A-Class is a more harmonious piece of design. And while the CLA possesses the pleasingly snug feel exuded by more tradition 2+2s, anyone over 5ft7in in height will struggle with head room in the back seats.
If you're taken with the idea of a compact, all-wheel-drive sports saloon, the new 296bhp Audi S3 saloon is nine grand cheaper, starting at £33,240, though down on power. IT is, however, available with a six-speed manual gearbox as well as an optional paddle-shifter…
Anything else I should know?
If neither the A45 or CLA45 tickle your fancy, but the technical specs of both do, then stop fretting – the same engine and transmission package will make its way into a mini-SUV, via the Mercedes GLA45 AMG, a rival to the Porsche Macan and Audi RS Q3.
Pricing and release date
The CLA45 AMG starts at £42,270. It's on sale now.
Specifications
| | |
| --- | --- |
| Engine | 1991cc four-cylinder, turbocharged |
| Max power | 355bhp @ 6000rpm |
| Max torque | 332lb ft @ 2250rpm |
| 0-60 | 4.6sec (claimed 0-62mph) |
| Top speed | 155mph (limited) |