Mercedes-AMG CLA 45 S Shooting Brake review
Good looks and stonking performance, if you can stomach the price tag
The relentless onslaught of AMG 45s continues apace and the latest model you'll find in showrooms is the Shooting Brake variant of the swoopy CLA45 S Coupe.
This, in theory, could be the most desirable model to which the 45 numerals are attached, featuring all the performance of the A45 S – a car that, don't forget, managed to secure a podium position in eCoty 2019 – with the balanced proportions and extra luggage capacity of Mercedes' most compact shooting brake.
Engine, transmission and 0-60 time
Remember when you were a kid and you could reel off the stats of the average supercar without missing a beat? Well it's getting that way with 45-badged AMGs, such is their frequency. You've got a 2-litre turbocharged four-cylinder making 416bhp and 369lb ft thanks to tech carried over from the equally prolific 4-litre V8, an eight-speed dual-clutch transmission, and a torque-biasing rear differential as part of an all-wheel-drive set-up.
> Mercedes-AMG CLA 45 S coupe UK review
The result is 0-62mph in four seconds flat (the same as the CLA coupe, and just a tenth slower than the A45 S hatchback), with an electronically limited top speed of 155mph. Uncorking it would be fascinating indeed…
Other key figures are an entirely decent combined fuel economy of 32.8mpg, 191g/km of CO2, and perhaps the least palatable, a fairly chunky kerb weight of 1705kg.
Technical highlights
Like the A45 and CLA45 Coupe, the Shooting Brake's chassis benefits from extra body bracing, rigidly mounted subframes and steering rack, adjustable frequency-selective dampers for the MacPherson front struts and multi-link rear, and the aforementioned torque-biasing rear diff which, among various settings, also allows for a Focus RS-style drift mode.
In practical terms, given the estate-like shooting brake body, you get 505 litres seats up or 960 litres seats down. That compares with 460 litres for the CLA Coupe and 370 litres for the hatchback, so there's definitely useful extra volume, and the opening is a little more practical too – but it's still far from being a true load-lugger, and your pet pooch might end up feeling a little short-changed...
What's it like to drive?
If you've read any of our previous A35, CLA35, A45 or CLA45 reviews, you can probably put two and two together here. The only time we've been able to compare hatchback and coupe directly was on the A45's international launch, which revealed small but meaningful dynamic differences, but in isolation and on British roads the CLA45 S Shooting Brake feels, in broad terms, much like the A45 S.
Partnership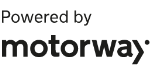 Need to sell your car?
Find your best offer from over 5,000+ dealers. It's that easy.
There is one difference that's noticeable enough to highlight individually, in that the car we drove is possibly the least refined '45' we've sampled so far in terms of noise, vibration and harshness.
A45s are naturally on the sporty side of the ride and handling balance, but this car's ride quality felt slightly less settled, the road noise slightly higher and the tendency for bits of trim to vibrate was slightly more frequent than with previous cars. The Shooting Brake's greater interior space might be a factor (longer estate bodies often amplify noise more than sealed-off saloons), or perhaps this test car wasn't screwed together quite as well, but it's worth noting.
And frankly, there's little else to complain about. The Shooting Brake still covers ground with the same astonishing composure and pace as other 45s and still manages to involve the driver as it does so. That four-cylinder is a marvel, with seriously punchy low-down performance but also a top end worth hunting for, and the snappy gearshift remains fun to operate through the tactile paddles behind the wheel.
It's as adept through corners too, despite the extra weight out back – positive steering, plenty of grip, and that feeling of the outside rear wheel over-driving as soon as you're back on the power, first neutralising any understeer and then, if you've committed to your line, adding a little extra rotation so you can exit with the wheel perfectly straight.
Price and rivals
If the CLA45 S Shooting Brake has a significant demerit, it's that its capabilities don't come cheap. Mercedes lists an on-the-road price of £59,470, which for reference is only around five grand shy of an Audi RS4 (£64,625). We actually prefer the way the CLA45 drives, but it's also hard to ignore the extra size, cylinders, and if it suits you, the RS4's undeniably appealing styling.