Ford Focus RS review – is Ford's hyperactive hatchback a cut-price Audi RS3? (2016 - 2018)
The Focus RS impresses with strong performance and great handling
evo's most loved hot hatches tend to major on engineering simplicity and the purity of the driving experience. Our favourites are usually lightweight and agile machines with seemingly unburstable engines and a no-frills attitude – the sort of approach typified by Renaultsport, which almost always delivers uncompromising but thoroughly engaging sporting hatchbacks. 
Ford took an entirely different approach with the Focus RS spec, employing seriously high-tech systems to manage a vast power output, and to create a four-wheel drive chassis that responds to the demands of its driver with all the agility of a lighter, smaller and simpler machine. In other words, more is more, with the Focus RS Drift Mode just one of a raft of features that cemented the model into fast Ford folklore. 
> Click here for our review of Audi RS3
But while the Focus RS might not quite fit the standard evo mould for a pure unadulterated hot hatch, there's absolutely no doubt that it's vastly effective and thoroughly engaging in its own special way. The high-tech, all the bells and whistles approach is arguably closer to the concept of the Nissan GT-R, but we can't deny the Focus RS philosophy is immensely impressive and a whole lot of fun.
Ford Focus RS: in detail
Partnership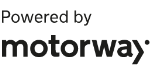 Need to sell your car?
Find your best offer from over 5,000+ dealers. It's that easy.
> For an in-depth review of the Ford Focus, check out our sister site Carbuyer
Prices, specs and rivals 
Considering the power and playful handling on offer, we think the Focus RS is a rather good deal. A less costly but more engaging alternative to its rivals, it offered just about as much performance as you could get for your money in the hot hatch sector.
Unlike rivals such as the Audi RS3, it had a somewhat limited options list with just a few paint options to choose from. Stealth' grey was the only standard finish, with the rest coming at extra cost. You could choose from 'Frozen white', 'Magnetic' or 'Shadow Black' or the colour you'll know best, 'Nitrous Blue'. The most appropriate colour for this rowdy hot hatch, we feel.
A pair of impressive looking and hugely supportive Recaro front seats come as standard, but the rest of the interior is arguably a little bland. It may have been one of the cheapest hot hatches on the market, but a little spark of colour, perhaps carbon fibre and/or Alcantara wouldn't go amiss. Optional extras to look out for are Ford's forged black alloy wheels and the 'Luxury Pack', which came at quite a price but added power folding mirrors, rear parking sensors, keyless go, cruise control and privacy glass in the rear. And while they're not the coolest of accessories the nifty door protectors might prove useful if you use the car daily too.
The Volkswagen Golf R is marginally cheaper, but on paper is completely outgunned by the Focus; it's down 48bhp and 67lb ft of torque. Yet on the road it feels just as quick, its performance delivered in a deep-chested, smooth-spinning linear surge. It's impressively composed and engaging too, yet it feels like a more grown-up and subtle proposition to the popping, banging and drift mode equipped Ford.
Audi's RS3 is more in line with the Focus in terms of performance. The RS3's 362bhp means it has a better power-to-weight ratio than the Focus's 230bhp/ton with 242bhp/ton. But, it's a much more expensive machine and still isn't as fun as the Focus, hobbled as it is by that glorious but weighty five-cylinder engine hanging out over the nose.
Despite being just front wheel drive, VW's Golf GTI Clubsport S  and Honda's Civic Type R are more than capable of keeping the Focus RS honest. Both produce 306bhp and hit 62mph from a standstill in less than 6sec. With even the 'Performance' model costing a very reasonable £28,760, the Hyundai i30 N could also prove to be an interesting front wheel drive alternative. It may have less power than the Focus RS, but it proved to be rather playful in comparison to the Volkswagen Golf GTI Performance we put it up against.
> Read our review of the Honda Civic Type R
The Honda is incredibly agile, has sharp steering and a wonderful balance, while its ability t generate traction and grip in all conditions borders on witchcraft. Look past the bonkers looks and it's a doddle to live with too, thanks to a roomy cabin, supple ride and tractable engine.
The Clubsport S, however, exudes a quality from the steering and damping that simply isn't matched by any car that was less than twice the cost of the Golf's original asking price of £33,995. Both the Focus RS and the Golf GTI Clubsport S made it into our 2016 Car of the Year test, the VW finished second overall beating the Ford by eight places.
> Read our review of the Volkswagen Golf GTI Clubsport S
Sadly though, production of the Clubsport S has been limited and each and everyone of them has already been sold. If you aren't one of the lucky buyers, and you're desperate for a 300bhp+ hot hatch, the Focus RS is a remarkably good alternative. But not as complete as Honda Civic Type-R, which you can still buy.