Mercedes-Benz CLK 63 AMG
481bhp V8 transforms prissy CLK into a rampant super-coupe
There's no doubt that AMG knows how to make a mighty motor. In recent years the knee-trembling urge of the supercharged V8 and biturbo V12 engines has become legendary, the defining element of a modern AMG Mercedes. But AMG wanted more. Tired of stoking Mercedes' standard series-production engines into something spectacular, AMG longed for an engine designed with greatness in mind from the start. To this end they enticed former employee Bernd Ramler back from the clutches of Porsche, where he had designed the Carrera GT's sensational V10, and set him to work on AMG's first new-from-the-sump-plug-upwards engine. Some four years later I'm in a brand new AMG model, the CLK 63, pinned into the seatback by Ramler's rampant creation: a guttural-sounding, naturally aspirated, 6208cc, 481bhp V8 that thrives on revs yet delivers thumping, big-capacity torque from as little as 2000rpm. It's the first page of a new chapter in AMG's history, and from where I'm sitting it's shaping up to be a thriller. The old CLK 55 AMG was easily overlooked, for despite wearing the evocative '55' tag, it was powered by the old naturally aspirated 5.5-litre V8 rather than the bombastic supercharged engine that transformed the SL from boulevard cruiser to ballistic device. Consequently it seems only fair that the revised CLK should take its turn in the limelight as the '63' makes its debut. In typical AMG fashion, the CLK 63 is an exercise in visual restraint. Ironic, as there's an absolute riot going on beneath the mild-mannered sheet metal. Look closely, though, and the clues are there. Most tantalising are the small '6.3 AMG' badges that sit on either front flank, while the aggressively sculpted front bumper, chin spoiler and side vents give the CLK's face some attitude. New 18in high-sheen five-spoke alloy wheels, finished in a subtle shade of titanium grey, beef-up the stance without looking like cast-offs from Pimp My Ride, and are wrapped in Pirelli P Zeros measuring a modest 225/40 up front and 255/35 at the rear. Look behind the spokes and you'll spot another AMG mod: new front discs made from hard-wearing, fade-resisting composite material, combined with conventional cast-iron rotors at the rear. Side-skirts and a re-sculpted rear valance complete the visual makeover, while the thin sliver of spoiler on the bootlid manages to reduce rear lift by over 50 per cent. Four oval tailpipes are the finishing touches to a distinctive but discreet injection of AMG attitude. The CLK 63's interior is a mirror of the exterior, sporting a raft of subtle but effective AMG cues, including new sill panels, aluminium trim and chrome strips. A bespoke AMG instrument cluster, complete with impressive 320km/h (199mph) speedo, provides a fitting reminder of the 63's performance potential, as do the palm-filling steering wheel, the satisfyingly chunky gearshift paddles, and the multi-adjustable sports seats, which provide decent lateral and lumbar support without looking like they belong in a racing car. All very promising, but as ever with an AMG model, the best bit is when you fire it up. A meaty-sounding starter spins for no more than a second before the V8 punches into life and settles into a rock-solid idle. Slot the auto selector into 'D', squeeze the weighty throttle and you're away, woofling in the kind of mild-mannered style that makes AMG's so useable on a daily basis. Driven gently it's easy to wonder what's so special about the 63. The steering is encouragingly weighted, but you don't sense there's a huge amount of feel or detailed feedback, and the chassis suggests that it has had to trade involvement for containment, with the emphasis on muscle-bound damping and plenty of grip to keep the abundantly potent V8 in check. As the miles pile on and the roads become more challenging, you begin to understand and appreciate the CLK's carefully crafted duality. When you switch the SpeedShift seven-speed transmission from 'C' (Comfort) to 'S' (Sport) and ultimately 'M' (Manual), the 63 deftly ups its game, the gearbox responding 30 per cent faster in S mode and 50 per cent quicker in M. The new paddles also feel much more direct than the old buttons, which never made you feel like you were truly connected to the car, and each gear hits home with a satisfying precision and immediacy.
Partnership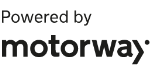 Need to sell your car?
Find your best offer from over 5,000+ dealers. It's that easy.
Better still, when you select M mode you're taking full control of the transmission, so you can hang on to a gear and even clip the limiter without fear of the electronics popping in an upshift at just the wrong moment. Such is the free-revving nature of the V8 that it takes a few full-bore accelerative bursts before you get your upshift timing just so and avoid a staccato barrp-barrp-barrp of the rev-limiter. Once mastered, the gearbox is extremely effective. Not as punchy as a Ferrari or BMW sequential manual perhaps, especially on downshifts, but it's smoother in all situations and, now that you can hold a gear, it doesn't cramp your maximum-attack style either. When you work some lateral load through the chassis it summons more feel and delivers a more detailed report from the front and rear contact patches. With ESP engaged, the CLK is steadfast and stable, but you know from the flickering warning light and the way the electronics constrain the power delivery that you're being denied that final tenth or two of pace and commitment. Normally when you disengage the ESP on an AMG model it is never truly off-duty, which makes for frustrating and often ill-timed intervention from the stability system. Not so in the CLK 63, for AMG has reappraised its approach to ESP, so that now when you thumb the switch, the system is truly off, at least until you panic brake, at which point it makes an educated guess that you've run out of talent and intervenes automatically. That's not the end of the story, though, for thanks to the complexity of a modern Merc's safety systems, peeling away the ESP reveals the next layer of defence: electronic traction control. This safety net can't be folded up and packed away, and while it effectively snuffs out your wildest D1-style drift fantasies, it also means you can drive the CLK to the very edge of adhesion, and sometimes beyond. It's a subtler censor than the ESP system, and is incredibly flattering, smoothing and massaging the rough edges from your throttle play while at the same time maximising the amount of muscle hitting the tarmac. It does permit some oversteer, but rarely enough to warrant a correction, and though this can prove frustrating at times, satisfaction can be had from retracing your steps and revelling in the crisp pair of black lines, complete with tread pattern, that scribes each corner from turn-in to exit. Be in no doubt, the CLK wrings every last drop of grip from all four of its tyres. Those composite brakes are more than up to the task of hauling the CLK down from serious speeds between corners, and they remain consistently strong, and silent, no matter what you subject them to. Pedal feel isn't a strong point, and there's some dead travel to push through before you feel them bite with conviction, but they remain with you for the duration of your drive. BMW M Division take note. A great drivers' car then? Well, yes and no. Immensely fast, brilliantly controlled and robustly built, the CLK 63 has plenty of engineering integrity and charisma. It also has that uniquely AMG absurdity, that sense of wonder at how they've managed to convince senior management that dropping a 6.3-litre V8 into an ostensibly mild-mannered coupe is a good idea. It also has fluidity, and a certain precision and deftness that you somehow don't expect to find in such an over-engined Mercedes. It's a car that offers way more than most people need most of the time. But we're not most people, and though tremendously well-sorted, sensationally rapid and day-to-day useable, at those times when you want a car to hit the highest of highs, the CLK just runs out of reach.
Specifications
| | |
| --- | --- |
| Engine | V8, 6208cc, 32v |
| Max power | 481bhp @ 6800rpm |
| Max torque | 465lb ft @ 5000rpm |
| 0-60 | 4.6sec (claimed) |
| Top speed | 155mph (limited) |
| On sale | Late summer |