Mercedes-Benz CLK63 AMG Black Series: review, history and specs of an icon
Cruelly overshadowed in 2007's vintage eCoty line‑up, the 6.3-litre, 500bhp CLK63 Black Series is in fact one of the most thrilling cars ever to wear a Mercedes badge, and is AMG at its purest
There's so much to love about the CLK63 AMG Black Series, but if you're looking for one thing that defines it – and tells you all you need to know about the enthusiasts who developed it – it's the button on the dashboard marked 'ESP' (Electronic Stability Program). Press it and instantly a small yellow warning triangle appears in the instrument binnacle, indicating that traction and stability control are off. There's no press and hold and count to three, no two-stage 'are you sure?' unshackling process. Simply prod the button and it's your right foot controlling what the 6.2-litre, 500bhp V8 delivers to the rear tyres.
For anyone who loves oversteer the results are as glorious as they are predictable… especially in the wet. It would be accurate to say I'm a bit of a fan of opposite lock and although the sun was shining when I collected the CLK, within an hour it was raining. It was also chucking it down when I took it back four days later, the long way, via some favourite back roads. And I loved every mile, every cheeky little slide, every big twist of opposite lock and sideways yard, every gentle weave induced by over-speeding wheels on the straights, and every exultant bellow of V8 as 6.2 litres was uncorked and traction was broken. The Black Series CLK is the absolute essence of AMG, circa 2007.
> Mercedes-Benz C63 AMG 2008-2014: review, specs and buying guide
Despite the somewhat conservative nature of its parent company, AMG's character was bountiful in even its earliest production cars for Mercedes. In fact, in models such as the SL55 AMG of 2002, the tuner's character streamed out like water from a machine-gunned water butt. In large part this was thanks to the AMG-developed, supercharged 5.4-litre V8, which delivered a deep V8 rumble and 493bhp, making the SL55 Mercedes' most powerful production car ever at the time.
Partnership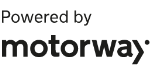 Need to sell your car?
Find your best offer from over 5,000+ dealers. It's that easy.
That V8, codenamed M113K (K for Kompressor) made light of the SL's two tons and, when permitted, bonfired its rear tyres. AMG dropped that V8 into most big Mercs over the next few years, but had greater ambitions. It wanted to make more comprehensively modified cars, cars that would be AMG in body and soul, and that's what the Black Series was all about.
A key element of its plan was a from-scratch, AMG-designed engine, and for this task it lured back one of its former employees from Porsche, engine ace Bernd Ramler. He'd designed the sensational 5.7-litre, 604bhp V10 for the Carrera GT, and while at AMG in the '90s was responsible for its race engines, but AMG wanted something a little less highly strung for its Black Series cars, something much more in keeping with the character of AMG. It settled on a bespoke, 6208cc, 32-valve V8 that revved to 7000rpm.
The new motor, code-named M156, made 474bhp out of the box, but despite its generous capacity, it fell a bit short of the supercharged V8's torque, which was a little disappointing. The reason was perhaps because the programme initially included plans for twin-turbo derivatives with up to 700bhp.
The first model to use the new V8 was the CLK63 AMG (non-Black Series), its evocative '63' badging referencing the legendary 300SEL 6.3, the unlikely racing saloon that cemented AMG's reputation by finishing 2nd at the Spa 24 Hours in 1971. But mathematically the new 6208cc engine was a 6.2-litre, which slightly bothered some. Why hadn't Ramler given it at least another 42cc so that it would round up to 6.3 litres? The answer is that German authorities tax cars on every 100cc or part thereof, so to them, and AMG, 6208cc is rated at 6.3 litres. If that doesn't satisfy you, the 300SEL 6.3's V8 had been bored out to 6.8 litres anyway…
The launch of the Black Series CLK coincided agreeably with AMG's 40th anniversary, but it wasn't the first Black. Few recall the Black Series SLK55, launched the year before and powered by a tickled up, non-supercharged M113 V8 with 394bhp. The roadster became a fixed hard-top to save weight in its quest to take on… the 911 GT3. Bold, eh? At the launch of the CLK63 Black Series, when we asked what the benchmark was, we got the same answer: 'GT3.'
At almost £100k, the CLK Black was about £20k more expensive than the Porsche, but it was also considerably more powerful (by 91bhp), the 6.2-litre V8 having been boosted a little to 500bhp by better breathing – revised intakes and a freer-flowing exhaust, plus a new ECU to exploit them. However, it was also much heavier (by 365kg). Despite being stripped of rear seats, having racing buckets, carbonfibre trim and plastic front wings, at 1760kg the Black Series was no lighter than the standard CLK63. It's worthy of mention, the non-Black Series CLK63, if only to marvel that it actually exists. Costing £66k, its 474bhp was fed though 255-section tyres tucked under standard arches. Unsurprisingly, its ESP system did not turn off. Having only 26bhp more, the Black is only a little quicker to 62mph – 4.2 versus 4.6sec – but it does have a raised, 186mph limiter. It's irrelevant anyhow, because this CLK is about emotion, not statistics.  
Meeting the CLK again puts a huge smile on my face. Only 500 were made and I haven't seen one – let alone driven one – since evo Car of the Year 2007, but I come to it with very fond memories. Black is the most subtle colour, disguising the bare-carbon body additions – the vents ahead of the front wheels for the engine and gearbox oil coolers, the boot lip spoiler, and below it the diffuser incorporating the cooler for the limited-slip diff.
The bulging wheelarches simply can't blend in, though. The wheel tracks were widened by 75mm at the front and 66mm at the rear, requiring new press tools for the rear arches and those plastic front wings, which flex if you lean a knee against them. The wheels are exquisite: lightweight, forged, 19-inch alloys that have a lovely depth of gloss on their outer faces and faint machine tool swirl marks on their inner ones. Add optional dark tints for the rear side glass and rear screen and you have one moody, quietly aggressive coupe.
It's as wild and bespoke on the inside. The door casings have glossy 'AMG'-embossed carbon inserts, and this example, from Mercedes' UK heritage fleet, has the optional fixed-back bucket seats, which are steep-sided and softly cushioned and so are both brilliantly supportive and comfortable. They make sense of the flat-bottomed steering wheel, too, which gives room to swing your legs over to get in and out.
Of all the modifications, it's the deleted rear seats that pushed the envelope furthest. The first Mini GP had had no back seats and Porsche had made GT3s and RSs without them, but it was a bold move in a big coupe. Ironically, it's expensive to do neatly because you have to design and develop new trim to replace the seats, and it's also unhelpful in a rear-drive car because you're taking weight away from where it is useful…
Twist the chunky key and the big V8 churns into life with a hefty, tight rumble that isn't overplayed by the exhausts. Nowadays, this sort of car would burst into life theatrically before settling to a period of open-valve, high-idle blare, but there are no valves ahead of this AMG's four oval tailpipes. It's not quite 'speak quietly and carry a big stick', but there's an honesty about this V8, a consistency of character, that I'm soon warming to again. Besides, the CLK does enough to attract attention without broadcasting its intentions too.
I'm not sure why it has such a stumpy little gearlever, which is heavy and a bit awkward to slot down through the stepped gate of the seven-speed 7G-tronic automatic gearbox. Photographer Aston Parrott nails it when he says it's like the stumpy lever you jiggle to adjust the cut height on a lawnmower. There are big metal steering wheel paddles, so once you're in 'D' you can ignore it, and choose the keenness of the shifts with the mode switch, which offers Comfort, Sport or Manual.
The first couple of miles are not what I'm expecting. This example has less than 20,000 miles on the clock but feels much softer than I recall, both in ride and steering response. The steering has a hefty weighting from the off but there's little bite, while the ride is soaking up back-road lumps and bumps like a regular Mercedes, not a 186mph track refugee. When I can resist no longer and give the throttle a decent squeeze there's quite a lot of squirm at the rear, which I'm minded to put down to cold tyres.
It might just have been set up like this, of course. AMG was serious about taking on the GT3 and the suspension of the CLK is almost entirely bespoke and totally adjustable; spring platform heights, geometry, compression and rebound damping can all be tweaked. The suppleness of this car suggests it has been set up conservatively, perhaps for drizzly British weather. Same goes for the tyres. Originally, the CLK was shod with Pirelli P Zero Corsas – light on tread, heavy on dry-weather grip – but this car is instead fitted with more conventional Michelin Pilot Super Sport tyres. So when it starts to rain, I feel like an uncompetitive F1 driver must feel to find themself the only one on the right tyres and set up for a sudden change in the weather.
Traction control on and now dialled in to the steering, a few decent prods of the throttle establish the level of traction and grip available. The 6.2 V8 might lack the monster low-down torque of the supercharged V8, but with 464lb ft it's got plenty. Also ignore the fact that it peaks at 5250rpm because it feels like most of that is available at 2000rpm, as you'd hope with such a big capacity. A decent hit of throttle and the CLK kicks and slips a bit before ESP catches it. Quite quickly I come to the conclusion that if you think the CLK might slide when you boot it, it probably will. So I press the ESP button and at the next roundabout execute an almost lazy, small-angle slide that goes on for a pleasing number of yards to the sound of gradually rising revs. I wind off the lock as the revs run out, grinning, and when I look to the passenger seat my friend's eyebrows are raised above a look that says, 'You are such a child.' Guilty as charged.
There's more to the CLK than that, though. Drive it like you're trying to qualify on a wet track, like you're trying to get as much of the power down as possible, and it hooks up surprisingly well. Better still, it's without edge; exit a corner with a little slip and once it's straight again and both tyres are hooked up, it won't easily break traction again. So you can cover ground in the rain at a cracking pace with ESP off, with the odd flourish of low-speed oversteer. You have to stay focused though, alert to standing water. And you have to tread lightly through even long bends because when the rear tyres are generating lateral grip they have less spare for traction. Oversteer in third is high stakes stuff…
In the dry it's a different but still properly engaging and rewarding car. There are opportunities to give the steering wheel a rest and direct the CLK with the rear axle instead, and it feels and sounds mighty, the V8 digging deep in the mid-range and keening to the 7000rpm red line, blasting the car down the road. The bucket seats are brilliant, keeping you secure and poised mid-corner, and the brakes are just about up to it, too.
There's a temptation to see the 6.2-litre V8 as a bit Flintstones compared with the smaller-capacity, higher-revving V8s of the contemporary BMW M3 (E90) and Audi RS4 (B7). It sounds and feels anything but lazy, though. By 3000rpm its note is light, tight and purposeful, and while there's no VTEC-style top-end kick, it simply never lets up.
Less good is the gearbox. It came in for criticism back in 2007 and today we are so used to the seamless connection and responsiveness of dual-clutch 'boxes that just about any transmission from more than a decade ago feels a bit rubbish. It's a seven-speeder, but the ratios seem so long and gappy it feels like it has five gears, tops, and even in fastest-shifting manual mode they're astonishingly leisurely. At first I thought downshift requests had gone astray and so would request another… just as the first slurred home. A decent DCT would transform it, but then it wouldn't be the car that impressed us on Car of the Year back in the day.
That was an all-time great eCoty, on excellent roads in central France, with a day at the Circuit du Mas du Clos. That CLK felt dynamically firmer and sharper, and was brilliant on track, despite the gearbox. Although surrounded by a number of lighter, sportier cars, rather than feeling bigger, heavier and looser on track, the CLK felt smaller and more agile at and over the limit. It had outstanding balance and poise that gave you the confidence to drive it how its engineers intended, and at the end of the week I said it was what I wished my project car, my V8 Capri, was like.
It wasn't just me who loved the CLK, though. It came in fourth out of 12 contenders, and the cars that kept it off the podium were, in reverse order, the all-new Audi R8, the Ferrari 430 Scuderia and the Porsche 997 GT3 RS. So, the Black Series wasn't a GT3-beater, but it was a class act.
In little more than a decade, AMG has become a dramatically different company, with the SLS and GT to its credit. It might even make the first production fast hatch with 500bhp. However, during my four days with the CLK I was a little saddened to learn that the newest Black Series car, the 720bhp AMG GT, has a V8 with a flat-plane crank. There are sound engineering reasons for a flat-plane crank, but for me the sound of a traditional V8 is the sound of AMG.
I've also been wondering if 500bhp is as much as you need for a thrilling road car here. It's enough to be properly exciting in a straight line but not so much that you can't get to the red line on full throttle when you want and, of course, is plenty for adjustable, satisfying cornering. Examples include F40, F50, 911 GT3…
The 500bhp CLK Black Series feels like it has more than enough power. Some might think it has too much, but it feels exactly right to me. Torpid gearbox apart, it is endlessly entertaining and challenging, capable enough that oversteer isn't gratuitous but playful enough that you're never more than a couple of corners away from an oversteer opportunity. It's such a straightforward, unambiguous car, a car whose sole purpose seems to be to entertain. It's a snapshot of AMG as it was back in 2007, and I love it as much now as I did then.
Mercedes-Benz CLK63 AMG Black Series specs
| | |
| --- | --- |
| Engine | V8, 6208cc |
| Power | 500bhp @ 6800rpm |
| Torque | 464lb ft @ 5250rpm |
| Weight | 1760kg |
| Power-to-weight | 289bhp/ton |
| 0-62mph | 4.2sec |
| Top speed | 186mph (limited) |
| Price new | £99,517 (2007) |
| Value today | £95,000 |