Mercedes SLK55 AMG Black v Porsche 997 GT3: Mercedes SLK55 AMG Black v Porsche 997 GT3
Has the SLK55 Black got what it takes to shake off Porsche's GT3?
Some cars have a presence, an aura that sits with you, just on your shoulder, encouraging you to drive faster, to push a bit harder. The hardcore, track-focused SLK55 AMG Black Series is one such car. But there's another presence that's always with you when you're driving it, something you just can't shake off no matter how hard you drive. You almost imagine glimpses of it in your mirrors, lights ablaze, bobbing and weaving, looking for a way past. It's an unsettling, spooky sensation.
This presence shadowing your every move is purely an illusion, but it feels almost tangible. You see, the SLK55 Black has only ever had one target in its sights, and with its every fibre you can feel exactly what AMG has been studying this past year or so. That hot breath on your neck, those shadows in your mirrors – that's the Porsche GT3.
Ambitious? Massively so, but there's no denying that the SLK Black has the tools for the job. Its 5.4-litre V8 has less restrictive exhaust 'headers', revised valve timing and a modified intake system, pushing power up to 394bhp. Ditching the folding hardtop for a fixed carbonfibre roof and switching to new lightweight rims has saved 45kg, giving a power-to-weight ratio of 268bhp per ton. And at each corner there's fully adjustable suspension, allowing you to tweak and fiddle until your Black is tailor-made for your particular driving style. The Porsche counters with 409bhp and 298bhp per ton, a searing flat-six engine and PASM constantly variable dampers.
As you might expect, the SLK undercuts the GT3 on price, but it's still an eye-watering £62,500. Add the optional AMG limited-slip diff, leather and the carbonfibre packages for both interior and exterior (the only way to really distinguish the Black from a standard SLK55 AMG) and you're looking at £73K. The GT3 starts at £80,660, so the Black needs to be very special indeed.
Partnership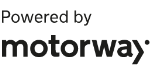 Need to sell your car?
Find your best offer from over 5,000+ dealers. It's that easy.
It's impressive inside, too. You can pull the suede-backed steering wheel close to your chest and you're gripped by narrow, lightweight sports seats – everything feels beautifully detailed but no-nonsense. Maybe having a large AMG logo stamped into each of the carbonfibre door panels is a little OTT, but you can't help but smile at the audacity of it and you sense that whoever developed this car was having real fun.
One detail jars, however. It's the shifter for the 7G-Tronic automatic gearbox where you'd hope to find the lever for a six-speed manual. The paddles attached to the back of the steering wheel allay your fears a little, but somehow a torque-converter auto seems at odds with a car that feels so focused.
There's no gimmicky starter button, just twist the chunky plastic 'key' and the big V8 fires with a deep, menacing flourish. Select 'D', press the button to switch from Comfort mode through Sport and then, finally, to Manual. You're ready. And as you move away the Black Series immediately distances itself from its lesser brethren, the already mighty SLK55 AMG included. The ride is very, very firm – harsh even over particularly lumpy surfaces – while the engine sounds terrifically savage and really shoves the Black along with just the gentlest of throttle openings.
The balance at road speeds is decidedly oversteery. The front end is faithful and agile, and such is the torque that if you load-up the rears as soon as you spot the apex, the Black immediately swings its tail wide a few degrees. With ESP engaged you still feel the need to make decisive corrections; with it off you really need your wits about you – even through fourth-gear sweepers.
The GT3 highlights the SLK's compromised drivetrain ruthlessly. It doesn't feel as instantly explosive, but the engine is truly one of the greats. The dry-sumped 3.6-litre flat-six hauls with broad-chested strength at low revs and scales epic heights as you chase 8000rpm. It has about as much performance as you could ever want on the road. And you access that engine with such precision thanks to a tight, short-throw six-speed manual that's so good you only notice its positive action once – after that you're just using it on instinct.
It rides much more fluidly too, breathing with the surface where the SLK would simply steamroller it into submission. And because you're not steering around obstacles or fighting to keep the GT3 on line, you commit more readily to the throttle and carry more speed. Grip from the specially developed Michelin Cup tyres is simply immense, and unlike the SLK you very rarely need to correct slides at road speeds.
If that sounds a bit too dull, a bit too efficient, then let me clarify. The GT3 has such fantastic steering feel, such an adjustable balance and feels so malleable to your commands that no drive is ever dull. Even at a canter you're involved and you feel like you're in something very special. Push to the limits and it's completely absorbing and endlessly challenging. AMG was quite right to target the GT3 – it's the total package.
But the SLK55 AMG Black Series can't match it. It feels like a 'tuned' product, a car that's been developed from a lesser model to perform way beyond its normal remit. The GT3, in contrast, feels like a clean-sheet design. That strange shadow that follows you around in the Black is just an illusion. In reality the GT3 is way out ahead and well out of reach.
The gearbox is a huge limiting factor too, refusing to downshift when asked and forcing the driver to keep too close an eye on the gear indicator rather than the track unfolding ahead. To make things worse still, the Black's ESP doesn't disengage completely, which can cost huge chunks of time, especially on the way into a corner.
Through the first hairpin it stays nicely hooked-up, ESP just trimming any excesses, V8 ripping cleanly through the range and into fourth on the run to the chicane. Brake hard and aim left and the Black needs a firm hand to keep the rear in check. Flick down and into the first part of the Palmer Curves. It's fantastic here, a constant slip angle keeping the nose locked on line and allowing full power without ESP intervening. Flat through the right (now into fourth) and it again slips gently and helpfully at the rear.
The Black weaves around horribly on the brakes into Pif-Paf (the ABS occasionally gets confused too, massively varying the stopping distance from one lap to the next). Flick the downshift paddle a few times to be sure it's actually going to change down and exit with too much oversteer – the tyres just don't generate enough grip here. It's brilliant again at Bank, no understeer and ESP maximising traction, but on the way into the Beckham Esses the tail spits wide under braking and ESP kills all power for whole seconds. Through O'Rouge and Tower the Black's natural balance once again makes it feel superbly fluid and, with little ESP intervention, it carries excellent speed.
I've never driven a car at Bedford that feels so perfect in some sections and so compromised in others. The basic balance is superb, but the Black's instability on the brakes is a real concern, and the ESP's clumsiness as it tries to deal with this haemorrhages time. And, of course, the gearbox is simply unsuitable for track work. The result is a time of 1:28.60 – just seven tenths quicker than the standard SLK55 AMG. With the Corsa rubber and some suspension tweaks it would be much faster. But the GT3's time of 1:23.10 is simply in another league.
Lap Times
| | | |
| --- | --- | --- |
| STATS | Merc SLK | Porshe GT3 |
| 0-30 | 2.2 | 1.9 |
| 0-40 | 2.9 | 2.5 |
| 0-50 | 3.8 | 3.4 |
| 0-60 | 4.9 | 4.3 |
| 0-70 | 6.1 | 5.3 |
| 0-80 | 7.5 | 6.3 |
| 0-90 | 9.3 | 8.0 |
| 0-100 | 11.2 | 9.4 |
| 0-110 | 13.3 | 11.0 |
| 0-120 | 16.0 | 13.4 |
| 0-130 | 19.0 | 15.6 |
| 0-140 | 22.9 | 18.3 |
| 0-150 | 28.9 | 22.5 |
| 1/4 MILE | 13.4secs | 12.5secs |
| speed | 110.0 | 116.4 |
| BRAKING 100-0 | 4.5sec/319ft | 4.2sec/302ft |
| MAX SPEED | 169.1mph | 181.4mph (wet) |
| LAP TIMES | 1:28.60 | 1:23.10 |
Comparison
| | | |
| --- | --- | --- |
|   | Mercedes SLK Black | Porsche GT3 |
| Engine | V8 | Flat-six |
| Location | Front, longitudinal | Rear, longitudinal |
| Displacement | 5439cc | 3600cc |
| Bore x stroke | 97.0 x 92.0mm | 100.0 x 76.4mm |
| Cylinder block | Aluminium alloy | Aluminium alloy |
| Cylinder head | Aluminium alloy, sohc per bank, three valves per cylinder | Aluminium alloy, dohc per bank, four valves per cylinder, variable valve timing |
| Fuel and ignition | Electronic engine management, multipoint fuel injection | Electronic engine management, multipoint fuel injection |
| Max power | 394bhp @ 5750rpm | 409bhp @ 7600rpm |
| Max torque | 383lb ft @ 3750rpm | 298lb ft @ 5500rpm |
| Transmission | Seven-speed 7G-Tronic automatic, rear-wheel drive, ESP | Six-speed manual gearbox, rear-wheel drive, limited-slip differential, TC |
| Front suspension | MacPherson struts, coil springs, gas dampers, anti-roll bar | MacPherson struts, coil springs, lower wishbones, adaptive dampers, anti-roll bar |
| Rear suspension | Multi-link, coil springs, gas dampers, anti-roll bar | Five-link, coil springs, adaptive dampers, anti-roll bar |
| Brakes | Composite discs, 360mm front, 330mm discs rear, ABS, Brake Assist | Vented and drilled discs, 350mm front and rear, ABS, EBD |
| Wheels | 8.5 x 19in front, 9.5 x 19in rear, aluminium alloy | 8.5 x 19in front, 12 x 19in rear, aluminium alloy |
| Tyres | 235/35 ZR19 front, 265/30 ZR19, Pirelli P Zero Nero | 235/35 ZR19 front, 305/30 ZR19 rear, Michelin Pilot Cup |
| Weight (kerb) | 1495kg | 1395kg |
| Power-to-weight | 268bhp/ton | 298bhp/ton |
| Basic price | £62,500 | £80,660 |
| On sale | Now | Now |
| evo rating | 4/5 | 5/5 |