Aston Martin Vantage 600 v Mercedes SL65 Black
Aston Martin's 600bhp brutish missile meets the traction control-civilised 661bhp of Mercedes' SL65 AMG Black
It's been just over ten years, yet still etched in my memory is the sound of the Vantage 600's rear Goodyears fizzing on wet roads in third or fourth gear. It never failed to get my full attention, and I was grateful for the supercharged V8's progressive delivery, the poise of the chassis and, in time, the gentleness and predictability with which those plump rear tyres succumbed to 600bhp and 600lb ft.
It seems inconceivable that just a decade ago anyone would have sold such an expensive and powerful car with no form of traction control, though settling into the wonderfully trimmed and richly aromatic cockpit of this pristine example, generously loaned to us by Aston Martin specialists Nicholas Mee & Company, I spy a button marked 'TC'. But, but…
It was, I am informed, an option that came along a little after we tested the car and which customers were strongly urged to take up. I'll bet. Without it you had to learn to read the road minutely when pressing on in damp weather, the worry being that if it did get properly away from you the ensuing accident would be a) a drawn out affair as two tons of aluminium, steel and leather decelerated using solid bits of the county you were in, and b) terrifically expensive because even back in '98 the hand-built 'Works Prepared' Vantage 600 cost £232,950.
Naturally, Mercedes has left nothing to whim or chance with the 661bhp SL65 AMG Black Series, its most powerful production car ever. Full ESP is standard and has the power to modulate engine output and tweak individual brakes. If you feel it's cramping your style you can select ESP Sport, which allows limited spin and slip, or, if you're a journalist, you can switch it off entirely. Or not, as we will discover…
Partnership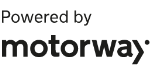 Need to sell your car?
Find your best offer from over 5,000+ dealers. It's that easy.
Parked together, there appears to be more than ten years between the brutishly suave Vantage and the exquisitely widened, hard-top AMG SL, but that's to be expected because the Aston is based on the 1989 Virage, shares its genes with the V8 and is constructed in the traditional way, with a steel frame skinned in hand-worked aluminium. Yet there are many parallels between them. Both Vantage and SL have hand-built, big-capacity, forced-induction engines signed by their builders, this Aston's 5.3-litre, twin-supercharged V8 credited to Ron Russell, the Merc's twin-turbo, 6-litre V12 to Volker Haag. Both have five-speed gearboxes too, the Aston's a hefty manual that initially dominates your efforts to enjoy the car, the Merc an AMG-fettled five-speed auto. The SL uses this rather than the newer seven-speeder because it's tough enough to deal with a neatly capped 1000Nm (737lb ft) of torque.
The two cars also share a dislike of broken B-road asphalt and an uncanny ability to settle at an easy lope on fast, flowing roads that a glance at the speedo reveals to be well into three figures. The Vantage is the true GT, though, the SL's race-style seats lacking enough padding, so you feel most of what the huge, thin-spoked wheels are dealing with.
Heavyweight gearshift finessed, you can settle into appreciation of the Aston's dynamics. You sit high, imperious, the car feeling weighty but well controlled, the steering accurate if a little lacking in feedback, the gradually ramping up power delivery allowing the chassis to be loaded to give the right cornering attitude. It's a big, friendly car. The low-slung Merc feels like more of a weapon, a car more focused on going hard and fast, and it takes time to get used to the magnitude of the performance on offer. As you become bolder, you notice that the ESP is pretty busy, which initially registers as the engine suddenly feeling a little flat. Then you come out of the slight curve you were negotiating, or the road becomes less bumpy, and, without any change in throttle position, it's full steam ahead once more. Press ESP Sport and you can grapple with powerslides at low speeds, but even if you disengage it entirely you're never alone. And, to be honest, so much turbocharged torque can get you into trouble quickly.
Looking back, the clues to how things would be with this ludicrously grunty AMG SL were there the first time I took the wheel on Millbrook's mile straight. There's no better place to get to know a 661bhp coupe, because the first thing you, me and anyone else who still loves cars would want to do is just nail it.
And we did. We left the ESP button un-pushed, dropped it into Drive and gunned it. And then we weren't there any more. There were a couple of deft interventions from the traction control to help the supercar-sized Dunlop Sport Maxx tyres (325/30 ZR20s) get as much of the engine's urge to the road as possible. Then second gear engaged and the full might of 661bhp was delivered, in epic, meaty, gear-long lunges that ate up the straight and took us to over 160mph within the mile.
As a professional road tester, you always hope that your skill can slice a couple of tenths off the time set with the electronics enabled, but although I tried various settings I couldn't make the SL accelerate as fast, let alone faster. So, having bedded in the tyres, I switched ESP back on, popped it into Drive and drilled the throttle into the carpet once more. Bingo: zero to 60mph in 4 dead and 100 in just 8.1sec.
Ten years ago at MIRA we tried in vain to get close to the 3.95sec 0-60mph run Aston's engineers claimed to have seen, once. Even with an ambling, tickover start, the back tyres would spin up when the torque really kicked in, obliging you to back off a little, which then dumped boost. After 20 runs we accepted that 4.6sec to 60mph and 11.0sec to 100 were the best we were going to get. Looking at the Merc's times, and knowing how much faster the SL feels on the road (when it's happy), you might wonder whether the Aston really does have the claimed 600bhp. Well, a look at both cars' times to cover 100 to 150mph shows that the Merc takes 13.0sec, the Aston 13.4sec…
We asked, but our request to put in a lap time at the Autodrome in the Vantage was declined. Can't say I'm surprised; it would only tell us exactly how much quicker the SL was, and it was darned rapid – but the lap was slightly odd. Initially we left ESP Sport on, but it seemed to be holding back unnecessarily through a couple of the corners, so we switched off completely. Out of the hairpin it laid a good pair of black lines and took a nicely-sideways-but-still-going forward attitude, but through the fastest turns at the end of the lap the car was definitely holding back. Maybe, as on the mile straight, it knew its capabilities better than I did, but I reckon there was a bit more to be had; the new M3 was just seven tenths slower. Power is nothing without control, and all that…
Extra Info
Audi Q7 V12 TDIYou'd never believe there were 12 cylinders up front, let alone that they were aided by a pair of turbos. It's quiet and civilised, right up until the point you pop the six-speed auto into Sport, build up the revs against the brakes a little and release…
It's a surreal charge, all the more so given the height and mass involved. On track it was reasonably poised, but the electronics kept reining in the engine. End result? Beaten by the Abarth 500. Ollie Marriage
Lap Times
| | | |
| --- | --- | --- |
| FACTS | Aston Martin Vantage 600 | Mercedes SL65 AMG Black |
| Layout | Front engine, rear-wheel drive | Front engine, rear-wheel drive |
| Engine | V8, 5340cc, twin s'chargers | V8, 5980cc, twin-turbo |
| Max power | 600bhp @ 6200rpm | 661bhp @ 5400rpm |
| Max torque | 600lb ft @ 4400rpm | 737lb ft @ 2200-4200rpm |
| Actual weight | 2002kg | 1876kg |
| Power to weight | 304bhp/ton | 358bhp/ton |
| Weight distribution | 55:45 front:rear | 53:47 front:rear |
| Basic price | £232,950 (1998) | £250,000 |
| PERFORMANCE | Aston Martin | Mercedes |
| 0-30 | 2.1 | 1.8 |
| 0-40 | 2.9 | 2.5 |
| 0-50 | 3.6 | 3.3 |
| 0-60 | 4.6 | 4 |
| 0-70 | 6.1 | 4.7 |
| 0-80 | 7.2 | 5.7 |
| 0-90 | 9.4 | 6.9 |
| 0-100 | 11 | 8.1 |
| 0-110 | 12.8 | 9.5 |
| 0-120 | 15 | 11.2 |
| 0-130 | 18.4 | 13.5 |
| 0-140 | 21.3 | 16.7 |
| 0-150 | 25.4 | 21.1 |
| 0-160 | - | 26.8 |
| 1/4 mile secs | 13.2 | 12 |
| 1/4 mile Mph | 112 | 124.1 |
| Top speed Mph | - | 177 |