Like its cabin, the SL's exterior isn't quite as fresh as it once was (and hasn't yet eclipsed the elegance and cool of the 1960s W113 SL models), despite a recent facelift. There are a few slightly odd angles, from which the entire car can look almost curved like a banana, and the long front and rear overhangs shout "boulevard cruiser" more than they do "sports car".
There's no doubt though that all give off the desired aire of expense, and the AMG versions in particular are suitably menacing to behold, thanks to their body kits and blacked-out details. We are, however, looking forward to seeing how Mercedes' developing design language might influence the next generation of SL.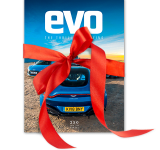 Subscribe to evo magazine
If you're passionate about the world's greatest performance cars, experience the thrill of driving with evo magazine. Try your first 5 issues for £5.