Mercedes SLS AMG Black Series review: Best of 2013
The Black Series version of the Merc SLS AMG looks ballistic and has less weight, more power and an unabashed track focus
What is it?   This is the new Mercedes SLS AMG for people who like trackdays or just fancy trading some GT qualities to unlock even bigger thrills. It's on sale now priced at £229,985, around £60,000 more than a standard SLS and £10,000 less than a Ferrari F12 Berlinetta.
See it compete in our 2013 Car of the Year contest here.   Technical highlights?   Power is up from 563 to 622bhp at 7400rpm and thanks to redesigned valve gear, modified camshafts and a revised intake system, the 6.2-litre V8 now revs to 8000rpm. That's backed up by 468lb ft at 5500rpm – a nice number but it's actually down on the standard car's 479lb ft at 4750rpm. No matter, the SLS has a new titanium exhaust (saving 13kg), lightweight seats, a carbonfibre bonnet, a lithium-ion battery and various other weight saving measures. The result is 1550kg (down 70kg) and the highest power to weight (408bhp/ton) of any AMG product.   The dual-clutch gearbox has a shorter final drive, new software and promises quicker shifts and most importantly, better response to inputs from the paddles – an area where the SLS has always frustrated. There's tons more of course – two stage adjustable dampers, a specifically tuned Sport Handling setting for the stability and traction control, ceramic brakes, new Michelin Pilot Cup 2 tyres, a new active rear locking differential. Then there's the carbonfibre aero addenda, modified power steering, the list goes on. Mercedes says that this is a close relative to the GT3 racecar and the spec sheet seems to bear that out…   What's it like to drive?
At first the SLS feels absolutely massive, but as you head back up the road and the pace builds and builds, so the Black begins to shrink. You'd swear it gets lighter too. It seems that the faster you go, the more grip you find, the more it draws you in and the more you feel the difference that weight savings like the carbon bonnet make.
Partnership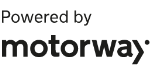 Need to sell your car?
Find your best offer from over 5,000+ dealers. It's that easy.
The engine is incredibly deceptive too, because you think you're going stupidly quickly and then you discover you're only using about 4000rpm, which isn't even half the revs. So you make a conscious effort to hang on to the gears and yet still you find yourself changing up at 7000rpm with 1500rpm still to go. The reason you pull the right-hand paddle early is arguably because a small part of you is very scared by the sheer force of the engine. The animal brutality of it is almost literally breathtaking. What's even more shocking is that the SLS has got the traction to deal with 468lb ft of torque, so every stab of acceleration is a blow right in the small of your back that hurls you up the road. The assault is continued by an industrially loud soundtrack that is part-P51 Mustang, part-unsilenced Ducati Monster.
Occasionally, over a mid-corner bump or ridge, it will suddenly break its seal of lateral grip so that the whole car leaps sideways, which scares the crap out of you, but also adds to the car's no-nonsense character and means you never forget what you're trying to hustle. Like a Porsche 911 GT3, it really does feel akin to a race car that has been lightly disguised for road use, and although it sounds daft, you can easily imagine yourself rolling through the gates and parking it on the start line for the N24. Having driven all the way there.
In maximum attack mode - Manual, dampers on Sport+ and a lack of imagination - it feels really hardcore. The ride is very firm and you can feel how laterally stiff the car is just rolling from standstill. Body roll is superbly controlled for a 1550kg car and best of all, the front and rear ends feels really well tied together. Sometimes in the standard car the response of the front end can feel at odds with a slightly less precise rear axle. Not here. It's actually the stability at the rear end that defines the car, allowing you to really use the torque and the revs through any given corner without fear of lurid oversteer. In slow corners it can understeer a bit (it's got a massive great V8 up front after all), but for the most part it's neutral and shifts into small angles of oversteer on corner exit. The 'Sport Handling' mode allows you to experience that without flying completely unaided. If you're timid the car can feel a bit grabby as it loses and regains grip, but for a car with such mechanical grip and all that power it's actually pretty well mannered. A Ferrari F12 would exhibit much more pitch and roll on circuit and requires greater skill to really exploit.   Of course it sounds mighty and the V8 revs so freely with the new modifications. Shift speed is much improved too, although the gearbox still sometimes leaves you waiting for a downshift. It's also a shame that if you snag the limiter you get a stuttering pause before the upshift – like you're being punished for your clumsiness. The brakes cope well with the stresses and strains they're placed under and although they lack the absolute top-of-the-pedal feel of a Porsche 911 GT3 with ceramics, there's no denying their resistance to fade. You might question the sanity of a £230,000 track-minded special but the execution is superb.   How does it compare?   The Black Series is a tricky car to pigeonhole. It's F12 money with a similar layout but it's a more aggressive package, and it looks and feels incredibly special in person. Perhaps its most convincing rival is the considerably less powerful but no less fun Porsche 911 GT3 – a hardcore, race-bred sports car that costs a staggering £130,000 less than the SLS.   Anything else I need to know?   The carbon rear wing can be manually adjusted to increase rear downforce on the circuit. The Black Series always produces a small amount of lift on the front axle (a 'pitching moment') to dampen steering response at very high speeds.
Specifications
| | |
| --- | --- |
| Engine | 6208cc, V8 |
| Max power | 622bhp @ 7400rpm |
| Max torque | 468lb ft @ 5500rpm |
| 0-60 | 3.6sec (claimed) |
| Top speed | 196mph (claimed) |