Sand gets everywhere at the Dakar. It's a constant, grainy presence in shoes, pockets, underpants, sandwiches and freshly opened cans of drink. It's even found its way into the keyboard of the ancient MacBook I'm typing this on, a computer that spent its time at the rally inside a sealed bag in a locked car. After a few days you find yourself, unwittingly, becoming a sand expert – able to recognise the difference between the golden grains of the coast and the coarse grey powder of the desert proper. You even find yourself nodding knowledgeably when the drivers start complaining about soft conditions, even though they're describing 300ft dunes and you're thinking about getting bogged down in the parking area. Sand is the one thing that most obviously links the new, South American Dakar to the Saharan original.
Beyond the sand, and the questionable mental state of anyone who would sign up for the event, it's hard to find a grand unifying theme to the Dakar, other than the adventure and the danger. It's a cross-country 'rally raid' for off-roaders, two-wheel-drive buggies, motorbikes, trucks and now even quadbikes. It attracts big names and starry-eyed privateers, although it tends to be won by seasoned veterans rather than new arrivals. Stéphane Peterhansel, the Frenchman who has claimed victory four times in a car and six times on a bike, is currently the man to beat.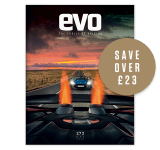 Subscribe to evo magazine
Subscribe today to have every issue of evo delivered straight to you. You'll SAVE 39% on the shop price, and get evo for its original cover price for a whole year!
What the modern Dakar doesn't do, of course, is go anywhere near the city it's named after. The original Paris-Dakar was basically a race across the Sahara, and although the route varied year-by-year, it usually ended in the Senegalese capital and so became known simply as 'the Dakar'. Unfortunately, the event was often disrupted by protests, robberies, kidnappings and sometimes outright attacks. The final African rally was in 2007 – in 2008 it was cancelled days before the start after a threat from militants in Mauritania backed by Al-Qaeda to target competitors. It switched to South America in 2009, running through the deserts of Chile, Argentina and Peru, and has been there ever since.
The first challenge on the Dakar is merely trying to keep track of the action. Put simply, it's best done with either a television or a helicopter. Most of the stages are just long tracts of desert, with competitors making their own way between checkpoints. Away from the start and finish, it's almost impossible to get close to the competition without risking death by dehydration. The heart of the event is the bivouac, the service area-cum-campsite that moves with the event day-by-day, where cars are repaired and crews eat and sleep.
Unsurprisingly, the X-Raid team's service area is the biggest in the bivouac. The German outfit is running five Minis and one BMW X3, and on the back of outright victory last year is again tipped for victory, with reigning champion Peterhansel and former winner Nani Roma in the lead cars. Boss Sven Quandt is a Dakar veteran of 20 years, as both a driver and more recently as team boss. He's a cousin of the BMW-owning Quandt family, but X-Raid functions as a separate concern. And on the Dakar, it's a huge operation – considerably bigger than a modern WRC team, with 110 drivers, mechanics and support staff working together to look after the cars, and two vast 'T4' support trucks lumbering after them that compete in a special lorry class but also provide technical support on-stage when it's needed. On top of that there are 12 more trucks, 11 service cars and two minibuses. What there aren't are any of the vast motorhomes or mirror-glassed hospitality units you'll find in a modern race paddock – just tents and canopies of various sizes. The team sleeps and eats under canvas, drivers alongside mechanics. It's a bullshit-free environment.
Up close, the Mini is a spectacular-looking thing. In size terms it's the furthest we've yet come from the Issigonis original – a Countryman silhouette that has been grafted onto a development of the same chassis that underpinned X-Raid's previous X3 and X5 entries. Power comes from a twin-turbo BMW 3-litre diesel, which is limited to around 300bhp by a small restrictor plate. Being considered a near-production vehicle, the Mini's suspension travel is effectively limited, whereas the two-wheel-drive Baja-style buggies that rival it have several feet of axle movement. But the cleverest bit is the way the Mini effectively comes to pieces when it needs to, with space for tools and spares behind the carbonfibre sills, including replacement driveshafts and suspension mounts. The cockpit is pretty special, too – especially the multitude of screens and displays that sit in front of the co-driver. In the days before satnav the Dakar was a serious navigational challenge – Mark Thatcher, then the son of the prime minister, and two team-mates went missing for six days after getting lost on the 1982 rally. But now all vehicles are fitted with twin GPS systems and real-time telemetry, meaning both crews and race officials know where they are at all times. The support cars are GPS tracked too, with fines and penalties applied to competing cars for anybody who exceeds speed limits on the road section – even if it was a support car that committed the offence…
We visit on the second day of the rally, and the first long special stage, a loop that – unusually – sees the field starting and finishing in the same place, the Peruvian town of Pisco. Normally the support crews have to rush once the cars have been sent away, just to get to the finish ahead of them, but instead they get the rare chance to take several quiet hours off, giving me a chance to grab some time with Sven Quandt himself, interrupted only by occasional progress reports crackling through the team radio: Peterhansel is enjoying a clear run in the lead, with several crashes and breakdowns occurring behind him.
'It's definitely still the biggest challenge – this is the biggest adventure you can do on wheels,' says Quandt in a quiet voice. 'It's always unpredictable: you can have the best car and the best driver, but that doesn't mean you will win. You have to have good navigation, you have to have a car that's reliable and you have to be lucky. You can be in second position five minutes behind the leader, and if the guy in first finds a hole that's not in the roadbook then he's out and you've won.'
X-Raid's success and backing means it's the team that everybody wants to drive for, a position Quandt clearly relishes: 'Experience counts for more here than almost anywhere else. Novices can do okay, maybe even be quick, but if you go too fast here then you will crash. All of the successful drivers have been here before many times, they're in their thirties or even forties, they've learned to drive at the right pace, not to race for a stage victory or to take risks, but to know that it will come back to them.'
Only 100 yards or so from X-Raid's tented city, I find what could be described as the opposite end of the Dakar – and a team that's definitely lacking in the sort of experience that Quandt is talking about. Two former army trucks sit in the sand, with a neatly organised camp between them featuring the sort of awnings you'd see shielding cars from the elements at a clubman rally. There's also a tidy row of tents. For the first time since arriving in Peru, I'm hearing British accents.
This is Race2Recovery, the culmination of a programme to rehabilitate injured servicemen by participating in motorsport, and to raise money for Help for Heroes and Tedworth House, a Personnel Recovery and Assessment Centre in Wiltshire. The team has come here with four QT Wildcats, each crewed with at least one injured veteran. Three are navigated by amputees, and one is driven by Tony Harris, who lost a leg to a roadside bomb in Afghanistan.
'It all started about two years ago,' explains John Winskill, a former infantry major and the team's logistics guru. 'Tony Harris and Tom Neathway – who is a triple amputee – were in Headley Court recovering from their injuries and they met in the tea room. Both of them had a slightly unhealthy interest in motorsport and decided that they didn't really fancy any of the normal disabled sports. They chatted about racing and decided to enter some local rallies… and somehow that spawned the idea that we ought to go for the pinnacle of rally raid, the Dakar. And now, here we are.'
With 28 members at the rally, the team is barely a quarter of the size of X-Raid, despite running four cars. But the budget that brought them here is a far smaller fraction than even that: 'I don't know the exact figure,' Winskill admits, 'but it's not much. We've had some generous sponsorship, especially from Land Rover, UBS and Google, but it's fair to say that we're doing this on a pretty tight budget. The drivers and co-drivers have all had to pay to compete.'
The cars are all still out on the stage as we talk, the camp quiet as mechanics and support drivers – several of whom have also been injured in action – try to grab some much-needed rest. Martyn Williams is one of the support truck drivers and a serving Royal Marine, returning to the front line after surviving an explosion that seriously injured his foot in 2008. 'As soon as I heard about this I knew that I just had to come,' he enthused. 'It's just a brilliant adventure – a really positive thing to do for all of us, the drivers and the mechanics alike.'
The team's ambitions are modest. 'The aim is simple – to get to the finish,' says Winskill. 'It's like Cool Runnings. In that film you had people who'd never bobsleighed and then went ahead anyway. The Brits love an underdog and there's been a huge amount of interest in us as a team that's trying to prove something with very small resources. Even if we have to pick up one of the cars and carry it to the finish, then we will.'
He pauses, and then carries on, deadpan: 'Metaphorically, of course. They're very heavy.' It is a literally humbling experience.
Four hours later, everything has changed. At the X-Raid camp the cars have returned safely, mechanics working at a leisurely pace to check everything over as Peterhansel lies face-down on the physio's table, having the knots of the day's stage massaged out of him. He won the stage after two-time world rally champ Carlos Sainz's buggy suffered from a GPS problem, and even though an appeal by Sainz's Qatar team will return the Spaniard to the overall lead later that evening, it's clear that the Minis have the pace to stay at the sharp end.
But at Race2Recovery the awnings are still empty, and the team is clustered around the sole laptop computer and the two-way radio. All four cars are still on the stage, hours after they should have returned to service. One is stuck, one keeps overheating and one has a broken alternator. The T4 recovery truck has broken down too. It really does look as if the team's Dakar efforts are set to fail with the event barely begun. Morale is through the floor. I skulk at the back and try to keep out of everybody's way.
Unexpectedly, one of the Wildcats appears 40 minutes later, lights blazing as it emerges from the dark and rumbles under its canopy. It's the car driven by Ben Gott, one of R2R's civilians, and navigated by Mark Zambon, a former US Marine bomb disposal technician who lost both his legs in an explosion in 2011. Against all the odds, he's grinning as he manoeuvres himself past the roll-cage.
'Lots of sand, lots of dunes,' he says. 'Dune after dune after dune – lots of guys getting stuck and lots of guys crashing. This is going to be all the challenge I anticipated and so much more. So much more.'
He takes a long pull on his drinks bottle. 'You have to have fun, you have to remind yourself of that. It's beautiful out there in the desert, we're out here and we're racing the Dakar. It's the ultimate, man. The ultimate.'
On January 9, three days after our interview, three members 
of the Race2Recovery team, including John Winskill, were seriously injured in a crash with a taxi during a transit section. Two occupants of the taxi died, and the R2R members were transferred to hospital in Lima. Our condolences go to the relatives of those that died, and our best wishes go to all those injured for their recuperations.
As we closed for press, after ten days of the rally, only one of the R2R cars was still running, with Matt O'Hare and Philip Gillespie in last place of the 94 remaining cars, but gamely battling mechanical problems to get to the finish. After a strong early challenge, Carlos Sainz retired with engine problems on the sixth stage – and approaching the finish in the Chilean capital Santiago, Peterhansel was out in front.