Mini Cooper S
Heavy hearts as the Cooper S returns whence it came
There are some cars that really struggle to be accepted by people who, on the face of it, should love them. The Mini Cooper S is probably the ultimate example of this. It's a car that has clearly received the attention of a gifted chassis team, a car that has pounded around the Nurburgring not just to find elusive tenths of a second but also to hone subtleties of feel and response. It's one of the greatest front-drivers of our time, yet I bet at least 70 per cent of you wouldn't give a second's consideration to a Cooper S.
To describe it as an undiscovered gem would be absurd, but it seems to have been discovered by too many of the 'wrong' people for it to gain true credibility amongst enthusiasts. Yet while its cartoon-cute looks mean you do see a few too many beauty therapists driving Minis, when judged purely as a tool to take a road apart, it's a mighty little car. And besides, I bet there are a few Ferrari owners out there wearing too much fake tan and questionable jewellery, but you wouldn't say no to a Scuderia, would you?
I've never been too bothered about other people's perception of the Mini, though, so it was with heart skipping a beat and St Tropez dripping from my brow that I took delivery of my 'Dark Silver' Cooper S back in May last year. Just 550 miles had rolled under its alloys, so as I'm a stickler for running-in I made sure I thrashed it from day one to free-up the turbocharged 1.6-litre engine nicely. Meaden helped here too, taking it out to the Ring and seeing 147mph on the derestricted autobahns nearby. Bloody hell it felt quick for a 172bhp car, we both mused…
It was my first taste of the new 'new Mini' (or the R56 for those of you who know your E30s from your E46s) and I was surprised at what a hard time the car had been given when it was launched. Nobody had heavily criticised the Mini, but there was a general feeling that it wasn't as special as the model it replaced. The steering had lost its feel and sharpness, they said. Apparently the chassis wasn't quite as agile either, nor the engine as characterful. Can't say I noticed.
Partnership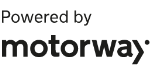 Need to sell your car?
Find your best offer from over 5,000+ dealers. It's that easy.
What had been said about the engine was particularly misleading. The revvy, torque-engorged 1.6-litre turbocharged four-cylinder is strong and lag-free and sounds suitably angry – all snarly induction overlaid with rasping exhaust – and is a much nicer unit than the old whining supercharged engine. An owner of a Clio 197 would kill for a thumping engine like this.
I was an early convert to the chassis and steering revisions, too. Yes, a little sharpness had been lost, but in its place was a more consistent, natural-feeling balance, and for me the new car's steering actually had the more detailed feel. Better traction also helped the balance to feel more neutral, and the beautifully tweakable chassis had been retained. A week in, and I was pretty chuffed with the Cooper S.
There were a couple of minor blots in its copybook, though. It was delivered with a loose seat-back, which meant you never felt properly locked-in, and it had a small but annoying rattle emanating from the dash. As time went on the rattle became more and more severe – not really acceptable from a car that cost £19,015 by the time the £16K starting price had been swollen by the addition of the near-obligatory 'Chili' option package (£1995) and extras like leather and metallic paint. That's a lot of money, but even with the minor niggles the Mini felt a cut above other hatches, much like a BMW feels like a cut above the mainstream opposition. It's something you can't quite put your finger on, but it's there nonetheless.
The trip to Wollaston Mini in Northampton to eradicate the rattle was the only time the Cooper S saw the inside of a dealership, as even when it left us, with 13,917 miles on the clock, the intelligent service scheduler was predicting it would be another 9000 miles before it would need attention! That seems crazy for a car driven hard on road and occasionally on track, but it also demonstrates what great propositions these Minis are. Expensive they may be, but they're peanuts to run (especially with the £150 'tlc' servicing package) and compared with the competition their residuals are incredible.
Of course, there's more to the Mini than that. It's an agile, fast and responsive car, and with strong torque and a stiff set-up it always feels eager to be driven hard. In fact it's a real riot on a day-to-day basis. Unfortunately none of us live in a world full of flat-out B-road journeys and it's in the real world that a Cooper S excels: zipping through roundabouts, maybe pitching it into a bit of a slide if there's no traffic around; punching past dawdling traffic with the twin-scroll turbo at maximum rpm. That on those rare occasions when a fabulous road opens out ahead of you it can deliver with superb body control, an incredibly incisive and adjustable balance and genuine big-hearted pace is, of course, something of a bonus…
Our Mini's turn of speed surprised everyone who drove it. 'It does seem particularly fit,' commented Barker. 'Mad, isn't it?' said Meaden after his long bursts of 140mph+ autobahn driving. I certainly had no desire to upgrade the engine with the Works kit, especially after I put the car on Thorney Motorsport's Dyno Dynamics rolling road and it made 208bhp and 230lb ft against Mini's claims of 172bhp and 192lb ft. Admittedly, that result was on the first attempt in cold conditions and subsequent runs were less spectacular, but it was mightily impressive nonetheless. So was this a 'press special'? Maybe not. It seems more than a few owners have had their Minis on the dyno and seen much better figures than the manufacturer's claims.
Like all BMW products except those from the M dynasty, the Cooper S is fitted with run-flats (in this case Dunlop SP Sports). When combined with the sports suspension that can be specified as part of the Chili package, the result is a firm ride, but what you don't get is the awkward pogo-ing motion of early BMW products fitted with the stiff-sidewalled tyres. Only occasionally on a ragged road do you feel the lack of give hampering the chassis; mid-corner bumps, especially in sequence, can throw the Mini off-line when the suspension is loaded. And while driving cars like GT3s and GT-Rs can numb your senses a bit when it comes to ride quality, I never felt at all uncomfortable with the Cooper S's ride/handling compromise.
The Dunlops coped remarkably well with the Mini's torque and its habit of drawing you into driving at qualifying pace, and even after 9000 miles they were barely half-worn. Obviously, the fronts had lost more tread than the rears, hampering the balance and robbing the Cooper S of some of its poise. A number of you suggested simply swapping the front wheels with the rears, but having tried that in the past I know it doesn't restore that finely tuned feel of a car on fresh rubber.
Fortunately a trip to Geneva gave me the perfect excuse to put some new tyres on the Mini and restore it to full fitness: sub-zero temperatures and deep snow meant that winter tyres would be essential if I was going to drive to Switzerland. It would also mean I would get to try the Cooper S on conventional tyres rather than the run-flats. The deeply treaded Vredestein Wintrac Xtremes didn't exactly look sexy, but they immediately restored the front-to-rear grip balance and also improved the ride. Perhaps the change wasn't quite as marked as it might have been swapping first-generation run-flats for conventional tyres a few years ago, but small lumps and jagged ridges in the road certainly disappeared underneath the Mini more quietly. On dry roads ultimate grip dropped slightly, but in slimy conditions the Vredesteins felt great. Of course, they would come into their own in the snow…
Loaded to bursting point with camera gear, fleeces, crisps and bottles of water, the trip to Geneva was the Cooper S's finest hour. The long drag down highlighted its mile-munching capabilities and its remarkable turn of speed, not to mention its fantastic fuel efficiency (no matter what speed it was driven at it always returned 32mpg). Once up in the mountains, carving through snow and ice, it was just brilliant fun. The turbocharged engine loved the cold air, and the chassis felt perfectly at home in the slippery conditions, front and rear gently sliding in perfect harmony. The Mini has already proven to be an effective race car and I couldn't help thinking that, much like the original Mini, it'd make a decent rally hero, too.
Running Costs
| | |
| --- | --- |
| Date acquired | May 2007 |
| Total mileage | 13,367 |
| Costs this month | £0 |
| Average MPG | 32.2mpg |
| Consumables | £611 (four tyres) |
| Price new | £19,015 |
| Trade in value | £15,650 |
| Depreciation | £3365 |