Morgan 3 Wheeler (2012 - 2021) review - fewer wheels but extra thrills
Drives just like how it looks, hilariously good fun
The Morgan 3 Wheeler offers a driving experience like no other. It's a properly grassroots car which gets back to the very essence of what enjoying a drive is all about, while offering eye-catching looks which no other car currently boasts.
The 3 Wheeler isn't really about straight line or point to point speed, nor can it match the likes of a Caterham for raw adrenalin-charged thrills. Instead, the 3 Wheeler offers something different, at its best when driven at seven tenths where the unusual handling characteristics can be enjoyed rather than intimidate.
> Morgan Super 3 2023 review – Morgan's 3 Wheeler white knuckle ride updated
At slow speeds, the V-twin engine sounds fantastic. It chunters and pops, delivering a noise more reminiscent of a proper vintage car. It's also nice and responsive, making the driving experience in a 3 Wheeler all the more engaging for it.
Admittedly the 3 Wheeler is almost definitely a car for the Summer. A fundamental lack of grip means you will see the car wheelspin all the way up into third in greasy conditions, while the skinny front tyres lack proper bite on turn-in. It's also not got any roof, so you're open to the elements whichever way you look at it.
But all of this is about building a character into the car. Morgan has produced something that never really takes itself too seriously, with driving dynamics that while not necessarily setup for speed, always result in a smile. A truly special car that feels bespoke, rare and a viable alternative for those looking to add something unusual as a second vehicle to their garage.
Morgan 3 Wheeler: in detail
Performance and 0-60 time > Light weight means brisk performance, despite the rear tyre's constant struggle for traction.
Engine and gearbox > Thumping American V-twin and slick Japanese Mazda gearbox combine for a truly enthralling drivetrain. And NVH be damned. 
Partnership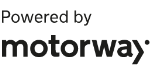 Need to sell your car?
Find your best offer from over 5,000+ dealers. It's that easy.
Ride and handling > This is not a car best enjoyed at its dynamic limits, but it can entertain at a crawl better than some cars manage flat out.
MPG and running costs > Light weight means reasonable fuel economy despite the century-old aerodynamics. Longer-term reliability unproven.
Prices, specs and rivals > Pricing of around £30,000 puts the Morgan up against some serious track day specials, but it's difficult to compare them.
Interior and tech > There's not much of an interior and virtually no technology, but what there is, perfectly suits the 3 Wheeler's ethos.
Design > It's a design of the 1930s, updated for the 2010s. And there's nothing wrong with that - there's nothing else that looks like it.
evo Comment
The 3 Wheeler is very much a handmade car, so you can expect plenty of the quirks that come along with owning something put together by a small volume manufacturer.
Crucially though, two major parts of the vehicle come from larger scale manufacturers. The S&S supplied V-Twin engine and Mazda MX-5 gearbox help bring some comforting reliability to any of the major pressure points in the drivetrain.
evo Video