How to reduce your lap time
Tyre tips to get quicker on track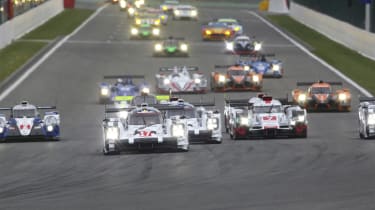 Michelin's fastest, most advanced tyres are those that it supplies to all the major teams competing in the FIA World Endurance Championship. Its most performance-orientated road tyre is the Pilot Sport Cup 2: a road and track tyre directly descended from Michelin's many Le Mans winners. One of the main reasons it can generate so much grip, and hence reduce lap times, is due to the large surface area of rubber - or 'land' - in contact with the road, versus the cut away 'groove' areas- the 'sea'.
The more land, the more outright grip: the more tread patterns cut into the tyre, the more the tyre is able to channel away water so the tyre can grip the road. Put simply, the final specification is an expertly judged balance depending on who the tyre is principally aimed at. As Michelin UK's Technical Manager Jamie McWhir says, "You wouldn't wear flip flops in January, or wellies in August"; just as there's no point spending thousands of pounds honing your road car, only to hobble it with inappropriate tyres.
Typically, over even just a short, 2km racing circuit, a Cup 2 tyre could make a difference measured in seconds over Michelin's Pilot SuperSport tyre. In turn, a Pilot SuperSport will be around similar number of seconds faster than a Michelin Pilot Sport 3.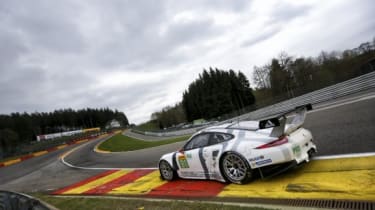 The construction and compound of the tyre plays a big part in its overall performance as well. The higher the car's potential, the more they are specifically designed to cope with the forces generated, but consequently will tend to wear at a faster rate than conventional road tyres.   
Michelin's engineers work across both road and motor sport applications, and therefore understand what drivers of all abilities and experience require. A qualifying tyre at the very highest level of the sport may give the ultimate performance in a specific situation, but it will usually demand to be driven in exactly the correct way to best exploit its capabilities. For their track day tyres, Michelin aim for consistency with performance, so you can be confident that your tyres will respond the same, lap after lap, all day long.