Talking point - what do you think of autonomous cars?
They're a hot topic at the moment, and opinion seems divided. What do you really think of autonomous vehicles?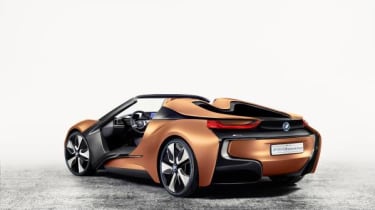 In the new issue of evo (on sale now), we take a look at BMW's i8-based i Vision concept, which – in theory at least – is fully autonomous.
What are your thoughts on autonomous cars? Are they a good or bad thing? Should we be worried about them? And does a self-driving feature have any place in a car like the i8?
The best answers will go in the next issue of evo magazine.