Volvo S90 and V90 get Polestar Performance Package
More power and torque for new Volvo range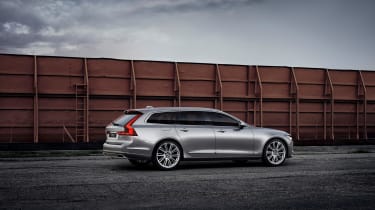 Fans of fast Volvos rejoice, the Swedish company has announced its Polestar Performance package for the new S90 and V90 models. 
Based on the D5 PowerPulse AWD model, the Polestar upgrades result in both more power and torque and revised mapping for the eight-speed automatic gearbox.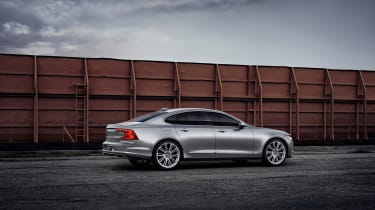 The upgrades to the four-cylinder, 1969cc turbodiesel have been designed to improve mid-range performance, with Polestar claiming an additional 6bhp – taking the mid-range peak power to 202bhp - and 15lb ft – now 369lb ft - increase between 1500 and 3000rpm. Overall, peak power increases by 5bhp to 237bhp produced at an identical 4000rpm with a 369lb ft peak torque (up from 354lb ft) delivered 250rpm lower at 1500rpm through to 2500rpm, 250rpm higher. As a result, the V90's 0-62mph time drops a tenth of a second to 7.1-seconds, the S90 drops to 6.9seconds.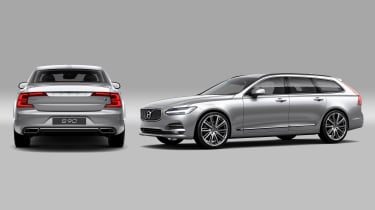 The all-wheel drive powertrain has been remapped to not only improve shift speeds, but to hold on to each gear for longer rather than changing up just when you don't want it to. The off-throttle engine response has also been improved to avoid any frustrating delays when you need to make the briefest of lifts approaching a corner or roundabout. 
Volvo's Polestar Performance Package are part of the on going expansion of the Swedish firm's performance brand. What started as race team in 1996, grew to a tuning division offering upgrades to Volvo's road cars in 2009 and in 2014 resulted in the S60 and V60 Polestar models. In 2015 Volvo acquired the road car performance arm of Polestar to begin the development of bespoke Volvo Polestar models as well as aftermarket, dealer fit upgrades such as those available for the XC90 and the new S90/V90 upgrades, which cost £830 including VAT and fitting.