This week on evo - McLaren 675LT on video, R8 Spyder driven
A look at the most exciting things from the world of evo this week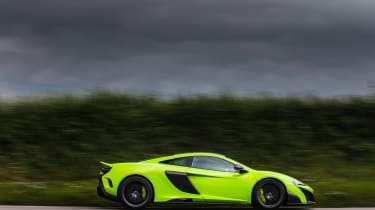 Dust is now settling on the Paris motor show, but there have been plenty of other things keeping the evo office occupied in the past week, not least the spectacle of seeing the McLaren 675LT take on Anglesey circuit during our mega McLaren test - which you'll find in the latest issue of evo, on sale now.
We also learned that Hyundai will follow up the i30 N hot hatchback with a smaller i20 N. Both it and Kia really will be companies to watch for entertaining performance cars over the next few years.
Hyundai i20 N hot hatch on the way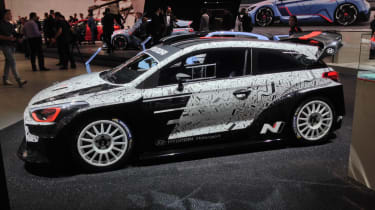 Hyundai's Paris show stand was one of the more surprising, mainly thanks to the RN30 concept that should preview the look of the road-going i30 N hot hatch.
But a few days after, we learned that the next N-brand car will be based on the i20 - perhaps not surprising, given the i20 is the basis of the firm's WRC entry for 2017.
McLaren 675LT tackles Anglesey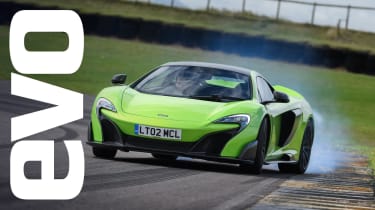 The latest car to set a time on evo's Leaderboard video series is McLaren's second-in-command 675LT, undoubtedly one of our favourite supercars.
And one of the fastest, too. We won't give away its time here - you'll have to watch Jethro Bovingdon's video here for that - but suffice to say it raised a few eyebrows.
Lexus UX concept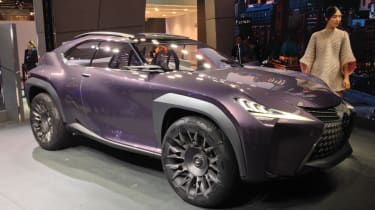 Lexus is one of the more adventurous manufacturers around when it comes to styling, and equally it's one of the most controversial.
The UX Concept unveiled in Paris certainly fits the bill, and is sure to attract as much hatred as it is love. But sized similarly to Toyota's new C-HR crossover, it suggests Lexus is soon to reveal a sub-NX crossover onto the market.
Audi R8 Spyder driven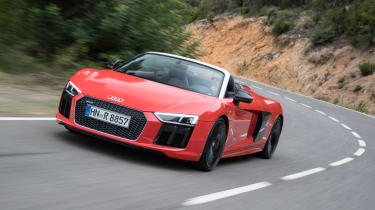 An open-top Audi R8? All the better to hear that 5.2-litre V10, experience a 3.6-second 0-62mph run, and give 911 Turbo Cabriolets a run for their money.
We've now driven the R8 Spyder, and reckon it remains one of the most practical supercars around, with one of the world's great modern engines.
Hennessey VelociRaptor 6x6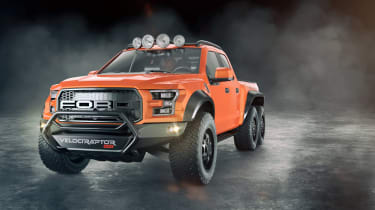 Sometimes, you just want to be seen. There are few better ways of doing that than taking an already striking vehicle to someone who will make it bigger, louder and faster.
That vehicle is the Ford F-150 Raptor and the someone is Hennessey Performance, which has created a six-wheeled take known as the VelociRaptor 6x6. Oh, and they'll do one with more than 600bhp...