This week on evo - Fiesta ST200 v rivals, Audi leaves WEC and more
A look at the most exciting things from the world of evo this week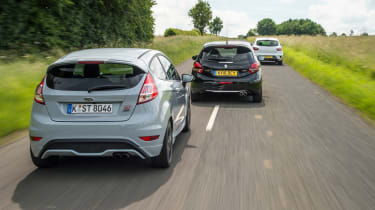 Audi blindsided everyone this week with confirmation it will no longer contest the World Endurance Championship, and instead its future motorsport efforts will go towards Formula E (as well as continuation of its DTM programme).
It's a shame to see the German firm go, but it's illustrative of the way the industry is changing. Diesel can no longer be the engineering figurehead it once was, but electric power is increasingly where manufacturers are focusing their efforts. For traditional petrolheads though there's still plenty to look forward to - including tyre-smoking AMG E63s, brilliant sports cars from McLaren and riotous hot hatchbacks. You can read about all these and more below.
Audi confirms WEC exit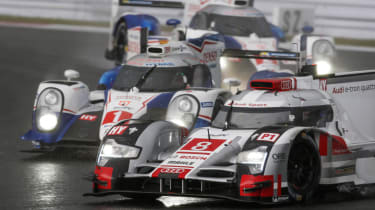 With dieselgate still fresh in the mind, Audi has finally had to call it quits in the World Endurance Championship, announcing its exit from the series at the end of the 2016 season.
The brand's contribution to the sport has been enormous and they'll be very much missed - but WEC's loss will be Formula E's gain, as Audi Sport has promised renewed focus on the burgeoning electric single-seater series.
McLaren 540C review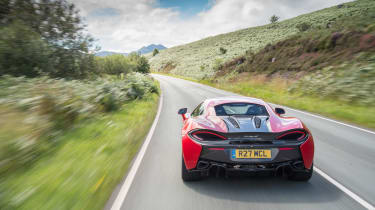 The 540C is McLaren's entry-level car of sorts - though few entry level cars use the same turbocharged V8 engine and carbonfibre chassis as their equivalents higher in the range, as the 540C does.
But does it deliver the same experience as the 570S, 650S or 675LT, higher up McLaren's pecking order? Or should you spend the extra to get the "real thing"? You can find out in our full review.
Ford Fiesta ST200 v Peugeot 208 GTi v SEAT Ibiza Cupra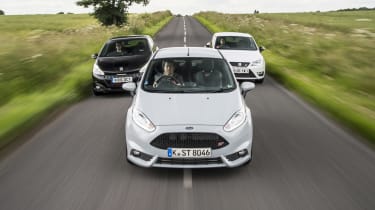 Bringing us a little more down to earth, we've tested three supermini-sized hot hatchbacks this week. Ford's Fiesta ST200 is the newest of the trio, and should offer a compromise between the hardcore 208 GTi by Peugeot Sport, and the softer Ibiza Cupra.
You can read Richard Meaden's thoughts on the three cars here - and find out which small hot hatchback is currently the best on sale.
Mercedes builds a pickup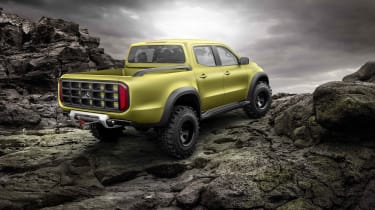 We've known Mercedes-Benz would offer a pickup for some time, but it's still something of a shock to see it in the metal - and these two concepts give us some idea of how the production vehicle will look.
Mercedes hopes to bridge the gap between its regular production cars and its commercial vehicle line with the X-class. It's hard not to imagine it'll be successful in that endeavour.
...and gives the AMG E63 a drift mode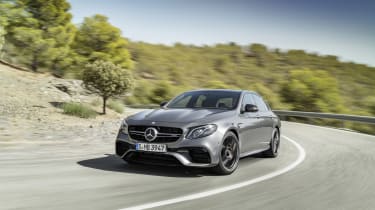 The old Mercedes-AMG E63 was a fantastic way of creating lots of noise and huge clouds of smoke, and we were mildly concerned when AMG announced that its replacement would be all-wheel drive.
We need not have worried: That all-wheel drive system can now divert 100 per cent of the engine's torque to the rear wheels, and fiddling with driving modes can lock it there. The tyre-smoking E63 of old is back and it's quicker than ever.