Hyundai gears up for circuit racing debut with i30 TCR
TCR Project is based on the new i30 and could compete in a growing number of race series around the world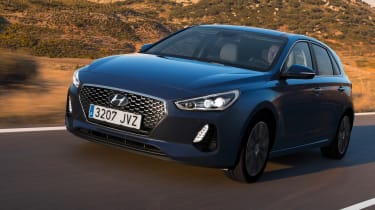 Building on growing success in WRC and R5 racing, Hyundai Motorsport has announced its latest project – the i30 TCR. Built to compete in TCR Touring Car races, the car represents Hyundai Motorsport's first steps off the rally stages and onto the tarmac of circuit racing.
The TCR series represents a lower-cost alternative to the World Touring Car Championship, using smaller cars with less powerful engines. That means the i30 TCR is fitted with a 2.0-litre turbocharged engine from within Hyundai's existing range, and that's mated to a six-speed gearbox. A 100-litre fuel tank ensures it should last the whole race.
> Hyundai i30 N at the Nurburgring
In accordance with TCR regulations, the car must be two-wheel drive, weigh at least 1285kg including the driver, and offer up 330bhp.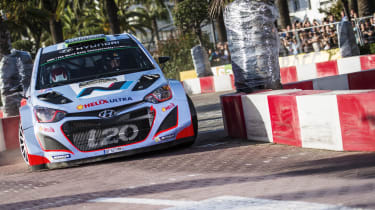 The i30 TCR comes after a successful few years for Hyundai Motorsport, thanks to success in WRC rallying with the i20 Coupe WRC (above), including two victories in 2017 and 12 podium finishes resulting in second place in the Manufacturers' Championship.
Work on the TCR design began in September 2016, and first deliveries to customers are planned for December 2017. For Hyundai customers, investment in motorsport can only be a good thing - Hyundai's upcoming N performance sub-brand could well use some of that experience.
> Hyundai RN30 concept: pics and details
Hyundai Motorsport Team Principal, Michel Nandan said: "The beginning of our first project specifically for circuit racing is a very important step for Hyundai Motorsport. The TCR regulations have proven incredibly successful, and are being embraced by a growing number of series around the world… our TCR car will promote the manufacturer in motorsport, together with our WRC and R5 projects."
Marcello Lotti, TCR promoter responded: "We are delighted to welcome Hyundai into the ever-growing TCR family. The arrival of the Korean manufacturer adds even more prestige to a long list of famous brands that have decided to embrace the TCR concept… We can't wait to see them join the International Series where we believe that they will be competitive straight away."