Stuart Gallagher appointed as evo editor
evo has a new editor! Stuart Gallagher, our acting editor for the last few months, has taken on the role full time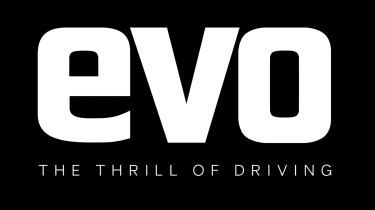 evo is delighted to announce the appointment of Stuart Gallagher to the position of editor. Moving from his current role of acting editor, Stuart is taking permanent charge of the content and development of evo, both in print and online at evo.co.uk.
Stuart was part of evo's original launch team back in 1998. After departing to edit a number of specialist titles for other media brands, he returned to evo in 2014 as managing editor.
Stuart has already made his mark on evo, appointing a new columnist – Ted Kravitz, presenter of Sky Sports F1, who makes his debut in issue 230. He's also invited back founding editor John Barker as a senior contributor.
evo editorial director, Steve Fowler, said: "I'm delighted that Stuart will be leading evo into an exciting future. He's demonstrated over the past few months an incredible passion for the brand and a deep understanding of what 'the thrill of driving' means to modern car enthusiasts. He's got strong plans for the development of evo's print and online content – many of which we're already implementing."
James Burnay, Managing Director of Dennis Automotive added to this, saying: "Stuart is the perfect person to lead evo as both the automotive world and the media landscape are changing rapidly. His understanding of the evo reader's needs across the world are second to none."
Working with Stuart on evo.co.uk is a new online team led by web editor Steve Walker, supported by web producer Tom Wiltshire and content editor Jordan Katsianis.
We hope you'll join us in congratulating Stuart on his new role.