Abarth announces UK pricing for 595 Trofeo
Abarths performance city car range continues to expand with new 'connected' model arriving in showrooms later this month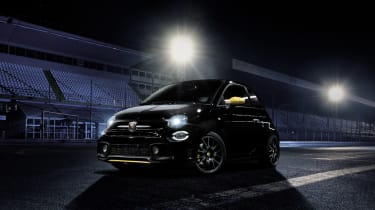 Prices have been announced for the latest edition of the Abarth 595 Trofeo.
The Trofeo name has been seen before in limited numbers in the UK, although this new version bases itself on the upgraded 595 introduced last year and its 20bhp power hike.
The Trofeo is based on the Abarth 595 Pista, which was revealed at the 2017 Geneva Motor Show. Sitting in between the base 595 and Turismo variant, the Trofeo will feature the same 1.4-litre Tjet engine with 158bhp paired exclusively to a 6-speed manual gearbox. Prices will start at £17,290 for the hatch, with the cabriolet demanding a £2k premium.
>Read our review of the 595 Competizione here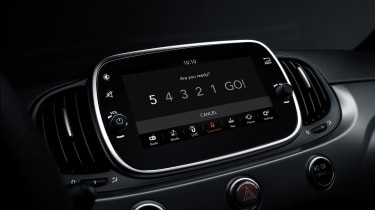 Visually the Trofeo comes in a choice of five exterior colours, with contrasting splashes of white, yellow or red adorning the front and rear bumpers and wing mirrors. Completing the exterior look is a set of matte black 17-inch wheels.
Inside, the 595 Trofeo follows on with the upgrades seen in other 595 models, including a refreshed interior and the 7-inch Uconnect infotainment system.
Unique to the Trofeo is a new set of performance software within the infotainment system, which allows the owner to upload track data to the car for real time lap telemetry.
Cars will be arriving at UK showrooms later this month.