Audi Museum to pay tribute to the Wankel engine
"Revolution" exhibition marks 60 years of the rotary engine, and will feature display a display of several Audi and NSU models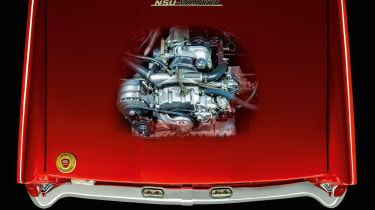 The only cars in recent times to utilise a Wankel rotary engine have been Mazdas – the RX-8 being the most recent. But the revolutionary engine has made an appearance in plenty of other vehicles, as a new exhibition at the Audi museum in Ingolstadt will show.
"Revolution – 60 years of the NSU/Wankel engine" is a new exhibit which, as the name suggests, marks the 60th anniversary of the rotary engine – which ran for the first time under its own power at the NSU plant on February 1, 1957.
The Wankel engine is totally different to a standard piston engine, and features a rotor in place of pistons. The rotor spins within a combustion chamber, and its triangular shape creates chambers within the engine block for intake, compression, ignition and exhaust – as in a piston engine.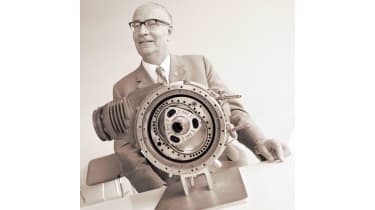 Wankel engines offer a high power-to-weight ratio and compact size, plus the rotary action makes for a very smooth and vibration-free operation experience. On the flip side, though, Wankel engines tend to consume fuel and oil at a high rate of knots, and require regular preventative maintenance of the rotor seals to prevent catastrophic engine failure.
The first Wankel-equipped production vehicle was the NSU Spider, followed shortly after by the iconic Ro80. Both of these cars will be on display at the Audi Museum, along with the first Wankel prototype – an NSU Prinz. It's not just classic Wankel on display, either – the Audi A1 e-tron concept from 2012 will feature, alongside the 200 KKM prototype from 1979.
Alongside the Audi and NSU models will sit several other models, including a Mazda Cosmo and Citroen M35. There's also a whole host of non-car Wankel products – snowmobiles, fire engines, power saws, motorboats and motorcycles.
The new display is on show at the Audi museum in Ingolstadt.