Bentley to cut workforce by up to a quarter amongst wider restructure
British luxury manufacturer Bentley will slash jobs and focus on electrification in new brand strategy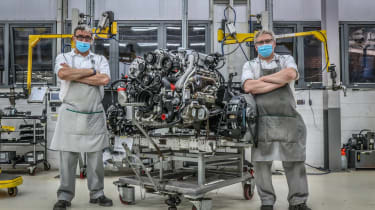 Bentley's centenary celebrations may have been short-lived, with the Crewe-based luxury car manufacturer announcing a widespread company restructure that will come at the cost of up to a quarter of its workforce. As part of a new Beyond100 strategy, Bentley has laid forth its plan for the future sustainability of the brand as it refocuses to adapt to changes in the luxury car market.
The workforce appears to be bearing the brunt of the decision, with the 4200 staff being offered a voluntary release programme. Bentley is looking for as many as 1000 employees to accept these terms, and won't rule out future compulsory redundancies.
Adrian Hallmark, chairman and chief executive officer of Bentley Motors, said: 'Losing colleagues is not something we are treating lightly, but this is a necessary step that we have  to take to safeguard the jobs of the vast majority who will remain, and deliver a sustainable business model for the future through our Beyond100 strategy.' He continued: 'Covid-19 has not been the cause of this measure, but a hastener.'
Looking forward, Bentley's future is hinged on an electrified future, promising its entire portfolio will offer a hybrid option by 2023, with the brand's first EV due in 2026. In the short term, sales of the new Continental have been a bright point in the marque's increasingly dark financial state, helping Bentley turn over a £300m operating profit in 2019, with a record Q1 in 2020.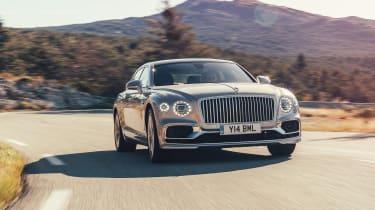 With Mulsanne production coming to an end, a model which is almost entirely manufactured in Bentley's Crewe factory and whose 6.75-litre V8 had been in continuous production for 30 years until earlier this week, Bentley will turn to the new Flying Spur as its flagship model. Initially staff working on the Mulsanne were to be deployed in other areas at Bentley, but today's announcement means their future also hangs in the balance.
With a focus on becoming a financially sustainable and, in Bentley's words, recession-proof company, the decision comes alongside similar job cuts at Aston Martin and McLaren as the entire industry continues to face an uncertain future post-Covid-19 and the inevitable economic downturn that will follow.