McLaren delays new Sports Series as 1200 staff axed
Group hit by revenue drop across road cars, motorsport and technology divisions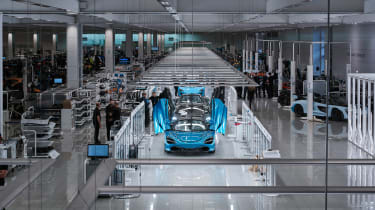 Deliveries of the McLaren 570S replacement have been delayed until 2021, following a restructure by McLaren that will see 1200 staff lose their jobs as the company looks to save £200 million after being hit by the COVID-19 pandemic. 
McLaren Group announced the 25 percent reduction in its workforce across its automotive, racing and technologies divisions prior to announcing its interim results that showed a £133 million loss for the first three months of 2020 with less than 400 cars sold. Combined with a drop in revenue due to the delayed start to the 2020 Formula 1 and Formula E championships, McLaren Group is, like many others, on a cost cutting drive as it prepares for life after lockdown.
In a statement released by the Woking-based Group, the company said it has started a proposed restructure of its business activities "to ensure its long-term future success." The restructure will see 1200 employees from the Automotive, Racing and Applied divisions being made redundant, with employees having entered a consultation period. Back office and support staff will also be affected. 
"This is undoubtedly a challenging time for our company, and particularly our people, but we plan to emerge as an efficient, sustainable business with a clear course for a return to growth" said Paul Walsh, executive chairman, McLaren.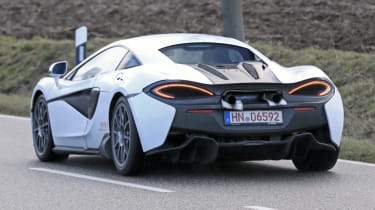 McLaren Automotive had planned to debut its replacement Sports Series range that will be built on an all-new platform powered by a new six-cylinder hybrid powertrain later this year, with deliveries to start at the end of 2020. It was considered to be the most significant new model under the company's Track 25 strategy as it would provide the first indications of McLaren's future model plans. It's not known how many more of the planned 18 new models that were due between 2018 and 2025 are also affected.
Before COVID-19 took hold McLaren had already put in place measures to stimulate demand for the Sport and Super Series cars by restricting supply, which would have resulted in fewer than 4,000 units sold in 2020 compared to the 4,662 sold in 2019. However, the global pandemic meant McLaren only sold 307 in the first three months of the year, against 953 in the previous year, and that annual figure will be revised once again. 
McLaren will continue its investment in its new Sports Series platform and powertrain, and on models that will deliver a profit in 2020, these being the Speedtail, Elva and 765LT. It will also reduce its motorsport expenditure accordingly, with the F1 season not due to start until July and no firm dates for when its lucrative customer racing programmes can restart nor Formula E, which McLaren Applied Technologies supplies the batteries. 
Group CEO Paul Walsh joined the business in March, from Diageo, with his appointment coinciding with a £300 million equity investment by McLaren's investors. McLaren has also offered its Woking HQ and its collection of Formula 1 cars as security against raising more funds. However, existing investors are claiming the Group has already offered the F1 collection as security on loans provided by them.