Aston Martin looks to axe 500 jobs and cut sports car production
British firm to build fewer sports cars and cut up to 20% of its workforce in £30 million cost saving restructure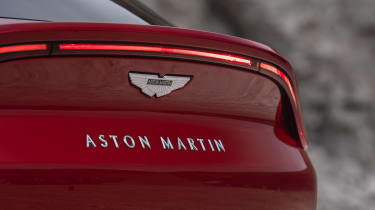 Aston Martin has announced that it is looking to make up to 500 staff redundant and reduce production of its sports cars as it looks to save £30 million in a bid to improve cost efficiencies across its business as it fights to deliver profitable growth. 
In an announcement to the stock exchange Aston Martin explained that its plan 'requires a fundamental reset which includes a planned reduction in front-engined sports car production to rebalance supply to demands.' It also confirmed that deliveries of the first DBX models are on track to be delivered this summer. 
A consultation period with employees and trade unions will see Aston Martin look to reduce its current 2600 workforce by 500, with the majority of losses expected to be in the UK as the company strives to improve productivity and reduce production costs. The number of contractors employed will also be reduced. 
A fall in demand in 2019 for Vantage, DB11 and DBS due to China's economic downturn and uncertainty over Brexit left Aston Martin with a stockpile of cars that required heavy discounting and incentives to be sold. As Aston Martin was dealing with these challenges COVID-19 struck, leaving the company, along with every other car manufacturer, facing a steep downturn in demand and looking at a very different future. Therefore, it will reduce production at its Gaydon factory to allow output to match the new lower demand. 
Employee and production numbers are not the only areas of the business Aston Martin will be restructuring ahead of new CEO Tobias Moers starting on 1st August. It will be looking at all of its ten sites across the UK to make cost savings and will also reduce its marketing and travel expenditure. The result of these changes should result in a £10 million saving in operating costs and £8 million in savings in production costs due to the planned drop in volume, with a further £10 million saved via a reduction in capital expenditure. 
With the announcement last week that Andy Palmer was to stand down as CEO and President with immediate effect, to be replaced by current AMG chief Tobias Moers in August, Chairman Lawrence Stroll is wasting no time with his attempts to get Aston Martin back on the road.