Matt Becker to leave Aston Martin for McLaren
Part of more changes at AML, with three key players leaving for pastures new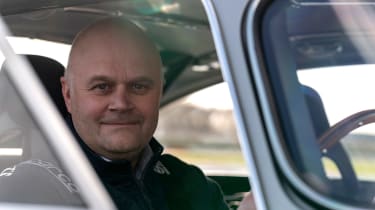 evo's sister title, Vantage, has reported the departure of three significant players from Aston Martin's executive team, including chief executive for vehicle attributes Matt Becker, formerly of Lotus and the man behind the development of all Palmer-era Aston Martins. He will join two other high-profile AML staff making a departure, including David King, vice president and chief special operations officer and Miles Nürnberger, Aston's director of design. 
All three have led major roles at Aston Martin during their time with the British marque. King, previously responsible for Aston's special projects, has been with Aston Martin for the longest of the three departing, joining Aston Martin back in 1995. A talented engineer, he was a key figure in all Aston Martin development right back to the DB7 and played a crucial role in the marque's motorsport success over the last two decades, and will leave behind a long and impressive legacy. His next move will be to Fisker.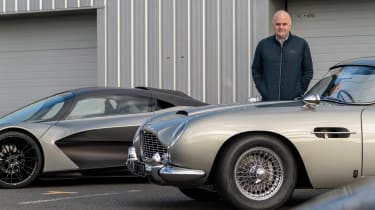 Current design director Miles Nürnberger confirmed earlier this year that he is to leave Gaydon to head up Renault's Dacia and Lada design departments. Nürnberger joined Aston Martin's design team to work under Marek Riechman and was instrumental in leading the company's design strategy for its Second Century plan, his work on the DB11 and current Vantage, DBS and DBX. Prior to these models, Miles was also responsible for the striking One-77. 
Matt Becker's departure to McLaren will impact how tomorrow's Aston Martin's drive, having created a baseline for the current models which have become more capable and rounded with every model year. The DB11 of today is a very different creature to the one initially released to the public before Becker's arrival at Aston Martin, the Vantage has evolved into the super-sports car it promised to be during its IPO affected development and launch and the DBS remains a standout supercar with the DBX an SUV that drives with a quality and character few of its kind can match.
Replacements for these three key roles have yet to be announced by Aston Martin.