Speed limits in France set to drop on rural roads
France is to to drop rural speed limit to 50mph after an increase in road deaths.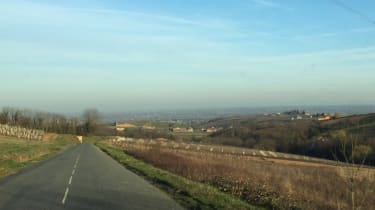 Pay careful attention to your speed on your summer driving holiday this year, as France has dropped its undivided, two-lane road limit from 90km/h to 80km/h - or 50mph.
The move is being undertaken due to a steady rise in French road deaths since 2014, the numbers having fallen since 1970. The French Government's figures reveal that in 2016, there were nine fatalities and 65 serious injuries every day on the nation's roads, a trend that continued through 2017.
The government puts 31 per cent of those fatal accidents down to excessive speed, with a further 19 per cent due to alcohol and another 9 per cent down to drugs. Up to 55 per cent of fatal accidents happen on the two-lane, undivided rural roads to which the new limits will apply.
French motoring advocacy group 40 millions d'automobilistes - 40 million motorists - has criticised the new limit, doubting the objectivity of the government's claims about the causes of fatal accidents, and suggesting an independent motoring committee should be set up to study the real causes of such accidents.
The group has surveyed French motorists, 82 per cent of whom believe the government's intention isn't to improve road safety, but to increase the number of speeding fines handed out - and cites Germany's 100km/h rural limit and the UK's 60mph limit (97km/h) as evidence that speed limits alone can't be responsible. By way of comparison, Germany's 2016 road death tally was 3214 despite a larger population, and the UK's 2016 total even less at 1732, with a population similar to that of France.
The new speed limit comes into force on the 1st July 2018 - so won't yet apply when thousands of Brits make their pilgrimage to Le Mans in June - and will then come up for review on 1st July 2020.
Other safety measures being undertaken by the French government include tighter controls on drink and drug driving, improvements to pedestrian crossings to better protect pedestrians, a crackdown on the use of mobile phones while driving, and improve road safety education for young people.