Ferrari boss Sergio Marchionne passes away aged 66
Auto industry heavy hitter succumbs to complications following shoulder surgery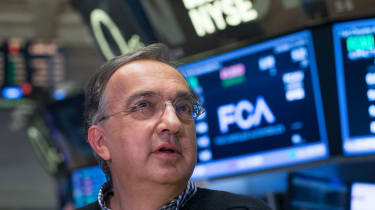 Sergio Marchionne has passed away following complications after shoulder surgery. The 66 year old had been admitted to Zurich University Hospital for a routine procedure but passed away on Wednesday morning.
"Unfortunately, what we feared has come to pass. Sergio Marchionne, man and friend, is gone," confirmed FCA chairman John Elkann, of the controlling Agnelli family, in a statement.
Marchionne joined Fiat in 2003 when the ailing Italian carmaker was on the verge of bankruptcy after posting a loss of €6 billion. Within two years he had turned the loss into a profit, helped considerably by securing €2 billion from a failed alliance with General Motors. He also laid off thousands of workers across the company, embarked on an ambitious new model plan and insisted new cars should be brought to market within 18 months and not the four years it been taking. In 2009 he orchestrated the deal to take control of the Chrysler, saving it from bankruptcy and giving Fiat and Alfa Romeo a foothold in the United States.
Along with increasing the company's value by ten-fold, Marchionne was also instrumental in floating Ferrari on the New York Stock Exchange in 2015. He was due to present the supercar manufacturer's strategy in September this year.
A workaholic who expected similar levels of committed from his management team, Marchionne spread his time between Turin, London and Detroit fuelled on espresso and tobacco until a year ago when he gave both up. A car exec who divided opinion on how you should manage a global car business, Marchionne's no nonsense approach wasn't favoured by all who had dealings with him, most notably the unions and politicians who objected to his job cuts and cost cutting exercises. 
There was no disputing the results Marchionne achieved, however. Under his leadership sales grew from 320,000 units in 2009 and are expected to reach 1.2 million in 2018. Fiat may no longer be competitive in the volume markets, but its 500 model has been a great success and profit spinner while Alfa Romeo's current resurgence can be traced back to Marchionne's refusal to give up on a plan. In a world of suits and corporate blather Sergio Marchionne's unique approach will be sorely missed.
Marchionne's roles within the FCA Group will now be split. Brit Mike Manley will take on the role of FCA's Chief Executive Office with John Elkann – FCA Group Chairman – now Chairman of Ferrari and Louis C Camilleri set to be appointed the new CEO of Ferrari.