Police begin testing drivers' eyesight in new clampdown
Drivers who fail to read a numberplate at 20m (65ft) will face having their licences suspended in new police crackdown measures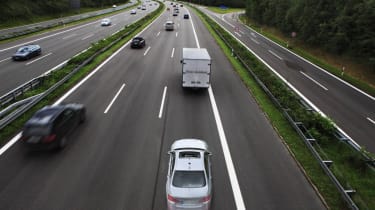 Thames Valley. Hampshire and West Midlands police forces are to trial roadside eye tests. Officers will conduct regular on the spot eye tests for drivers they pull over.
If a driver fails the simple test of reading a car number plate at a distance of 20 metres (65ft) then the police can contact the DVLA and put in a request for their licence to be revoked urgently.
Currently, the only mandatory eyesight test drivers take is before the start of a practical driving test. Upon passing the driving test, it is the responsibility of the driver to judge and monitor their eyesight and contact the DVLA if they believe that their eyesight could be problematic and affect their driving.
Data collected from these roadside eye tests will be used to examine the full extent of the problem caused by drivers with inadequate vision on UK roads. Speaking on behalf of all three police forces involved, Sgt Rob Heard told BBC News, "Not being able to see a hazard or react to a situation quickly enough can have catastrophic consequences."
The police have been able to request that the DVLA revoke drivers' licences on the basis of poor eyesight since 2013 under Cassie's law. Cassie's law was introduced when 16-year-old Cassie McCord was killed by an 87-year-old driver lost control of their vehicle, having previously failed a police eyesight test days earlier.