Mark Blundell to star in 2019 BTCC series
Former Formula One racer and Le Mans star Mark Blundell will join the British Touring Car Championship for 2019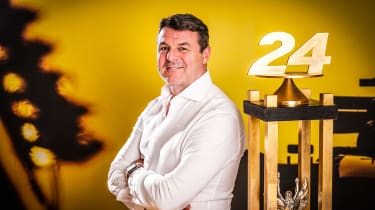 For the first time in six years, former Formula One racer and Le Mans 24 Hours winner Mark Blundell will make a return to motorsport, getting behind the wheel of an Audi S3 Saloon in this year's Kwik Fit British Touring Car Championship.
The 30-race series will kick off at Brands Hatch on April 6th and 7th, coming to a close on the 12th and 13th of October. Blundell and team mate Nicholas Hamilton (Lewis' younger brother) will race his AmD Tuning-prepared Trade Price Racing Cars Audi against BTCC veterans Jason Plato and Matt Neal, plus 2018 champion Colin Turkington.
Speaking about his BTCC debut, Blundell said: "Once the opportunity arose to get back behind the wheel, it was always something I was very keen to make happen. The British Touring Car Championship is a fantastic series that I have always wanted to race in but it has never been possible until now."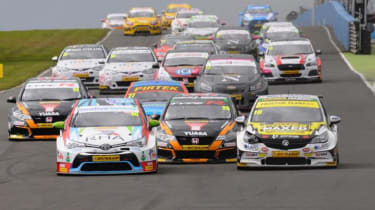 "I have been lucky enough to have had a fantastic motor racing career to date and to have been a part of British motorsport for many years. The sport is in a fantastic place across the UK at this current time and the BTCC and the overall TOCA package is a major part of that, providing an excellent platform for top-level professional drivers and many bright talents behind the wheel. The strength of the series is shown by the thousands of fans that join trackside up and down the country and the millions more that tune in from home on ITV."
In the 1990s, Blundell drove in Formula One for Brabham, Ligier, Tyrrell and McLaren, scoring a number of podiums, plus he also won the Le Mans 24-hour race in 1992 and bagged wins in the US CART championship. He then turned his attention to sports management, business mentoring and managing racing drivers, before a handful of outings in the 2013 British GT Championship.
Although none have recently driven in BTCC until now, a number of former Formula One drivers have made an appearance in previous years. Racing legend Jim Clark got behind the wheel of a touring car in the 1960s, with Johnny Herbert, Derek Warwick, Jonathan Palmer and Nigel Mansell also racing in the British Touring Car Championship more recently.
"My participation in the series has come about due to a hugely exciting partnership that we are looking forward to announcing in the coming weeks," said Blundell. "It will be fantastic news for the BTCC, bringing a global brand onto the grid, and myself and the MB Partners team can't wait to get to work on many of the exciting plans that are already in place."