Tesla slashes prices by up to £40,000 across entire model range
The world's fastest accelerating saloon car, the Tesla Model S P100DL, has received a £40,000+ reduction in price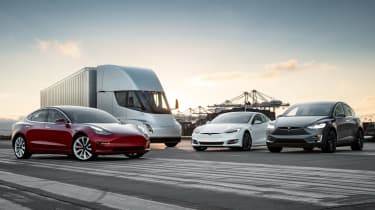 Following the announcement that the American-marque would close all of its physical retail outlets and begin the sale of its base $35,000 Model 3, Tesla has significantly reduced the prices of all of its models.
Every model the brand sells has seen pricing tweaks in this recent update but there have been huge reductions to the list price of its range-topping models, the most significant of which being the Model S P100DL. Previously costing from around £130,000, the world's fastest accelerating saloon car can now be picked up for just over £83,000, a near-£50,000 saving. The top of the range Tesla Model X SUV also received the same treatment, its previous £137,000 price tag now cut to just over £87,000. The marque has quoted its recent decision to close all physical retail outlets and 'ongoing cost efficiencies' as the reason behind its ability to cut prices so drastically.
> Tesla Model Y SUV to be revealed on March 14th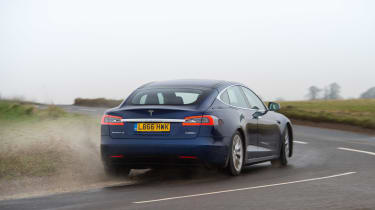 As you might imagine, current Tesla owners aren't too happy about these changes. A used Model S P100DL with around 20,000 miles on the clock would have previously sold for just under £100,000 – at just over £83,000 brand new, that certainly won't be the case anymore.
In an attempt to soften the blow, the brand revealed that it would offer over-the-air upgrades to customers at a reduced cost. Tesla stated that: "All customers who bought a Tesla before yesterday's price decrease will be able to buy the Autopilot or Full Self-Driving capability for half of what those features would normally cost after initial purchase." An update all customers with Model 3s will receive, Tesla also announced that an over-the-air update would increase the range of the Long Range Rear-Wheel Drive Model 3 to 325 miles, increase the top speed of the Model 3 Performance to 162 mph, and add an average of approximately five per cent peak power to all Model 3 vehicles.
Alongside the price reduction, Tesla also announced the introduction of its base-model $35,000 Model 3, with a quoted 220 miles of range, a top speed of 130 mph and an impressive 0-60mph time of 5.6sec. For an additional $2,000, the brand will now also offer the Model 3 Standard Range Plus, capable of a quoted 240 miles of range, a top speed of 140 mph, a 5.3sec 0-60 mph time and an upgraded interior.