Gumpert goes bankrupt
German manufacturer Gumpert goes bankrupt after anonymous backer pulls out, exactly one year after the company filed for insolvency. Details here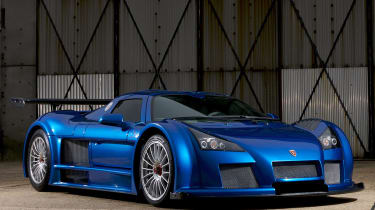 German media reports suggest that Gumpert, the manufacturer of the Apollo sports car, has gone bankrupt after an anonymous backer pulled out of a deal that could have saved the company.
Following slow sales, the small-time manufacturer filed for insolvency last year after failing to meet required sales targets. The company was seeking further investment to continue its venture into the Chinese market. Following a further lack of orders, and failing to secure a financial backer, the remaining 19 employees will lose their jobs.
At the time appointed administrator, Görge Schied, thought that the business has a 'good chance of recovery' on the condition that a suitable investor was found. The company had been working hard on cracking the Chinese market over the last couple of years.
The Apollo is one of the fastest cars evo has ever tested, with a 3.0 second 0-60mph time, and 220mph top speed. At the hands of WTCC driver Florian Gruber, the Apollo Sport managed to lap the Ring in a time of 7:11.57.