Dean Stoneman joins Marussia GP3 team
Dean Stoneman secures a seat in a Marussia GP3 car for the 2014 season. Details here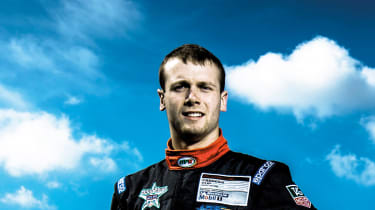 Dean Stoneman, the 2010 F2 champion, has joined the Marussia Manor Racing GP3 team for the 2014 season.
Dean, 23, will make his return to single-seat racing for the full season with the team after his long recovery from testicular cancer. Stoneman will be driving Marussia's training car, which is used for the team's F1 Driver Development program.
After finally getting a team behind him this season, Stoneman has a lot of planning to do. 'I think we have now established the best balance of support, professionalism and expertise to give me a strong chance of fighting for the championship this season', he said. Dean's last taste of GP3 was in 2013, where he entered the final race of the season at the sun-kissed Yas Marina circuit.
Dean will be preparing his race season from next week with the Marussia Manor team, with the driver getting his seat fitted and having his first test run in Portugal. The 2014 GP3 season starts on May 10 at Circuit de Catalunya in Spain, continuing until November 23, again at Abu Dhabi's Yas Marina Circuit.
Previous champions of the series include Esteban Gutierrez, Valtteri Bottas and Daniil Kvyat, with all three now driving in F1.