More road races coming to the UK
UK Prime Minister David Cameron introduces new rules making road based rallies, races and hill climbs easier to run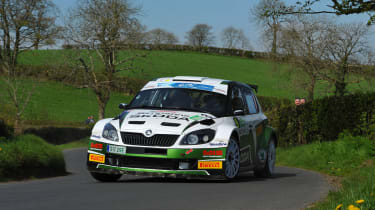 UK Prime Minister David Cameron announced that the introduction of new legislation has given local authorities power to host street motorsport events. During the official opening ceremony of a new Williams F1 factory in Oxfordshire, Cameron confirmed that the new law could see motorsport events staged on public roads, potentially improving the prospects of a London Grand Prix to be hosted in the future.
Cameron said – 'we're going to change the rules so that local councils can make the decision, so we don't have to have a private members' bill through parliament which we think will be great news for motorsport. More races, more events, more money coming into our country and more success for this extraordinary industry.'
Whilst the UK already hosts around 9000 events per year in purpose-built venues, the government's new ruling will mean events like rally stages, hillclimbs and speed trials will all be far easier to organise outside of these locations.
Cameron went on to say 'today's announcement could generate an extra £40 million over five years for local communities hosting motor sport events. The motorsports industry estimates that there could be demand to hold up to 20 significant motor sport events on roads around Britain each year.'
Culture Secretary Sajid Javid confirmed that motorsport in particular is of high importance to the UK. 'Motor sport has a huge following in the UK. These changes will provide more opportunities for fans to enjoy the sport locally and give a financial boost to local economies through the added benefits of tourism, shopping and spending.'
Whether one of those events could be a London Grand Prix is still very much a topic of discussion, but the new ruling would certainly give Mayor Boris Johnson much more scope to put plans forward. Just last year British Grand Prix sponsor Santander proposed the idea with a computer simulation of what a London Grand Prix track layout could look like, but no doubt the financial and logistical costs to heavily disrupt one of the world's busiest city centres for a week would be monumental.