Le Mans 2012: Nissan's motorsport push
The Nissan Deltawing racer has been tested rigorously, and will be taking part in the Le Mans 24 Hours, but it's only part of Nissan's story...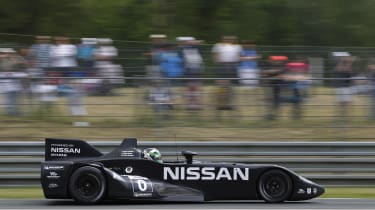 Although it is the DeltaWing that Nissan is really pushing this year, it is not the only project the manufaturer is involved with. In fact more than a quarter of the grid in 2012 is powered by a Nissan engine, and amongst the LMP2 grid are two of the Nissan and Gran Turismo-backed drivers, Lucas Ordonez and Jordan Tresson - both of whome won the GT academy to gain a seat in international motorsport.