"It's long been the case that brutally unsocial hours are the best for driving"
You don't need to take a far-flung vacation to acquaint your car with a great road. Just get up early, grab the keys and drive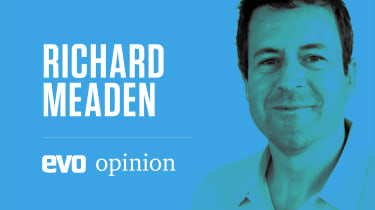 Here at evo we pride ourselves on our endless quest for great driving routes. TomTom and Garmin have nothing on our ability to sniff out a string of alpine hairpins, locate a stretch of derestricted autobahn or track down tarmac that unfurls itself across some rugged moorland vista. We call it work, but in our hearts we know the places we get to drive cars are often a fantasy only a fortunate few will have the funds, time or opportunity to enjoy.
But let me share a secret. There is another network of roads, as real and within reach as those in the pages of this magazine are distant and the stuff of dreams. They can be roads you know as intimately as the back of your hand, or roads you've never driven before in your life. What unites them is that by weekday they are plied by countless cars and trucks, school-run parents and swarms of delivery vans, the roads' potential for enjoyment and enlightenment hidden beneath a cloying, crawling train of slow-moving steel.
The pursuit of that disguised promise begins with the pain of an early alarm call. The temptation to hit the snooze button will be strong. But fight the urge to rest your head back on the pillow, and instead make your way downstairs, fix a coffee and plan your next few hours while the caffeine chases away any lingering zeds and sharpens your resolve. Trust me, it will be worth the effort.
> evo's Ultimate Driving Destinations
It has long been the case that brutally unsocial hours are the best for driving. Some of you will prefer the immersive intensity of late-night journeys. They certainly have their own magic, especially if you're on the final leg of a long trip, propelled by the impetus to get home. For me, though, as any endurance racing driver will tell you, nothing beats being in your car as the sun comes up. 
Any morning will do if you're prepared to set your alarm early enough. I've had some terrific crack-of-dawn drives from home to north Wales or North Yorkshire, dashing across the country for some evo group test or other. Likewise, there have been epic trips through Europe, chasing the best light and locations for perfectionist photographers – and empty asphalt on which to have some fun. Still, I'd say Sundays are best. If only because it feels more special, because there's no rush to get back and, perhaps most importantly, because the roads you overlook or take for granted take on a new persona. You can plan a route or go where the wind blows you. No agenda, no schedule. No flight (or indeed light) to miss, no meeting to be late for or traffic jam to avoid. It's all about you, your car and the rare treat of all-but empty roads.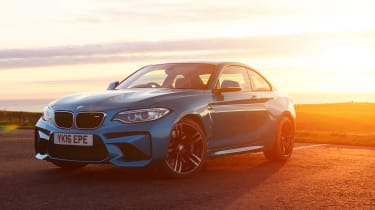 The early morning thrash has even been the subject of a movie. If you haven't seen C'etait un Rendez-vous it's certainly worth a look, even if simply to enjoy the dubbed sound of a Ferrari 275 GTB being wrung through the gears. That it's not quite synched with the nose-cam footage (which was actually shot from a Merc 450SEL 6.9) spoils things, at least if you're a pedant like me, but the notion of hammering a very fast, loud car through the near-deserted streets of Paris at 5.30am is utterly intoxicating. Unfortunately it's also highly illegal.
Fortunately it's the release of simply being on the road before everyone else that's special, not the opportunity to drive like a lunatic. Of course, if you live out in the sticks and not in a town or city you'll have the opportunity to find a faster flow. But wherever you are, being able to maintain your chosen speed effortlessly and uninterrupted is what makes the drive special. That's true whether you're sharing city streets with refuse collectors and bleary-eyed party stragglers, or bowling along a B-road in your own bubble. When you can focus solely on the road and your car, the driving is different. More intimate, more involved. A beginning and end in itself, rather than a painful process of getting from point A to point B along with everyone else.
So once in a while why not set an early alarm, reclaim the road from the clutches of tedium and frustration, and rediscover driving as an inspiring source of freedom and pleasure that doesn't require major planning and a large map. Just promise me you'll keep the secret between us, eh?