'Want to become a motor racing legend? Lose the Terry Thomas 'tache'
Fernando Alonso was morphing into Dave Grohl by way of Laurence Llwelyn-Bowen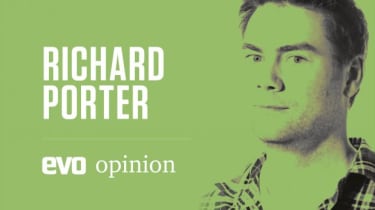 Many years ago I was sent to interview David Coulthard. It wasn't long after he'd moved to Red Bull and embraced his release from the shackles of Ron by throwing his razor in the bin. But when I met Coulthard in a swanky London hotel suite the wino beard had vanished, leaving his famously angular jawline looking mesmerisingly smooth, all because he was on the promo trail for a range of mail order grooming products called Pole Position, which promised regular deliveries of moisturiser and aftershave, plus a monthly competition to have dinner with Coulthard. The idea never seemed to catch on. Maybe the only person to sign up was Coulthard and he got sick of winning an evening with himself every month.
I bring this up now because the most interesting thing Coulthard told me that day wasn't about 'moisture balm', it was an explanation for why you rarely see racing drivers with stubble. Turns out, a George Michael-in-the-'80s shadow creates an unwanted Velcro effect between safety mask and face. And that's why you don't get stubbly Formula 1 jockeys.
> 2021 Formula 1 regulations revealed: the biggest step yet?
What you do see is longer face fuzz. Jenson Button, for example, went quite bumfluffy during his latter years in F1. On the current grid Grosjean is a Gillette stranger, while Gasly pursues the casually dishevelled stylings of a snowboard instructor who keeps trying to get off with your girlfriend. And of course Fernando Alonso was morphing into Dave Grohl by way of Laurence Llewelyn-Bowen. From a time-management point of view, a beard makes sense. Less faffing in the bathroom means more time training or talking to your engineers. All you need do is set the plank on your F1-spec trimmer to level three and give it a trim once a week to stave off concerns that you're starting to look like a Hollywood actor making a big show of taking some time off.
These are the bookends of face furniture management in top-level motorsport. A beard or a baby's bum. But what about the moustache? You don't get a lot of moustaches in F1. In the '60s there was Graham Hill's ding-dong nose underscore, Jo Siffert rocked a very straight '70s snot damper, and Keke Rosberg went full porn star at times, but not much beyond that until you reach the famously fast 'tache of Nigel Mansell. Now there was a proper soup strainer. Thick, luxuriant, perfectly suited to a man who had the bearing of the police officer he voluntarily tried to be. But why was he carving such a lonely furrow in upholding the honour of the F1 lip slug? To investigate, I got the razor out.
Normally, because I'm lazy, I sport a Nick Heidfeld-spec beard, length dependant on whether I've remembered to charge the trimmer. But last week I decided to have a proper shave. And when a man decides to take down a beard with a full shave he must, by instinct and for his own amusement, go through the gradual reduction process, most easily summed up as goatee/handlebar/Mansell/Hitler/gone. At each stage the shaving gentleman must dab away the shaving foam, and admire himself in the mirror for a few seconds whilst hoping there isn't a sudden small explosion somewhere else in the house that necessitates running out onto the street and imploring a passer-by to ring for help while sporting the 'tache of a Nazi.
When I had a shave this week, however, I paused at the full Mansell and spent an hour in the company of my own moustache, from which I learnt one thing: the moustache is not without merit. When I have a full shave my chin seems to disappear to the extent that my wife calls me Turtle. The moustache somehow cancels out that effect. I'd never realised that, like the rug in The Big Lebowski, a moustache really ties things together.
So why the lack of them in four decades of F1? I think I know. You see, there's leeway in trimming a beard, whereas maintaining a moustache is fiddly. Go too far beyond the confines of the top lip and it gets droopy-looking. Carve away too much at the edges and you're heading towards Hitler. None of this is good for F1. All those hours you could have been debating front aero settings, you were in the bathroom delicately engaged in facial topiary. All those strategy meetings when you weren't quite paying attention, you were worrying you'd taken it back too much on the left side. This is the problem with the moustache in the context of top-end motor racing. It's too much of a distraction, too great a project in itself, simply not compatible with keeping your eyes on the prize.
It makes you realise just what a supreme talent Lewis Hamilton is that he can bag title after title while frequently sporting high-accuracy face hair. And my goodness, just imagine how many world titles Mansell would have won if he hadn't had a moustache at all. Nor, I know thanks to David Coulthard, any stubble.