"If I'd applied myself as diligently at school as I did at Driving School, my grades would have been rather better"
It's over 30 years since Meaden passed his driving test, and it remains as the single most momentous thing he's ever passed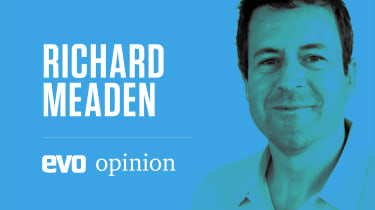 Last summer marked the 30th year since I passed my driving test. Thirty years! That seems ridiculous for many reasons, not least because I can still remember some of my driving lessons – in a Mazda 323, in case you were wondering – and the momentous day I passed my test.
As my parents and teachers will attest, passing things was not my strong point as a youth. I didn't hate college – largely because I didn't spend a great deal of time there – but it's fair to say if I'd applied myself as diligently to my A-level studies as I did at Driving School my grades would have been rather better. Then again there always seemed a point to learning to drive. One that algebra, the works of William Shakespeare and the periodic table were so obviously missing.
I'm not sure what it is about cars and driving that captivated me so completely, but I've always been fascinated by them. It therefore stands to reason that learning to drive would be the biggest single thing in my young life. Little did I know driving would become my life, but that's the beauty of drifting through school and college with no fixed plan. A succession of careers advisers looked at me blankly when I waved a copy of CAR magazine under their noses, so I kind of made things up as I went along. Thankfully while a driving licence and a laptop are the tools of my trade a 'proper' job will always elude me.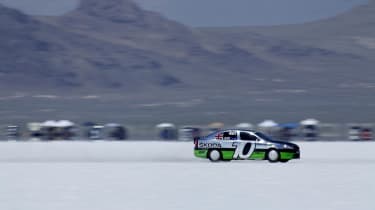 If my driving test remains the single most significant thing I've ever passed, holding a race licence has been a constant source of pride and pleasure. It's 25 years since I headed to Silverstone for my ARDS test – a combination of written classroom paper and practical driving assessment by a qualified race instructor. If you can remember a few flag signals and don't turn the wrong way down the pit lane, then getting your MSA National B licence is like falling off a log, but it opens up a whole new world. One in which you will take newfound pride in your driving and provide you with the motivation and opportunity to work on improving your skills every time you get behind the wheel.
Trackdays are fun, but racing is something else entirely. As much a test of your mettle as your driving ability, any form of competitive motorsport is truly character-building stuff. Unless you're in the Armed Forces or a first responder I guarantee the range and intensity of emotions you go through immediately before, during and after your first race will exceed anything you'll experience in normal life. I also guarantee it's a feeling you'll want to repeat. On different tracks and in faster cars.
I hold a third driving licence, though it's not especially useful as there are but two places on Earth it has any clout: El Mirage Dry Lake Bed and Bonneville Salt Flats. There's no physical piece of paper or plastic card to show for it, but I'm one of a handful of Brits licensed by the Southern California Timing Association to drive at more than 200mph at El Mirage or Bonneville. Which basically makes me Chuck Yeager, at least in my own mind.
It's this licensing process – acquired by successfully driving consecutive runs on the salt flats at 150, 175 and 200mph – that then gave me the opportunity to chase (and set) a new class record during the 2011 Bonneville Speed Week in a specially prepared Skoda Octavia vRS. My Bonneville 200MPH Club 'Life Member' card has sat in my wallet ever since, removed occasionally to reflect on the day I skimmed across Utah's hallowed salt flats at nearly 230mph in a Czech-built saloon. I'm not sure I'd ever have the nerve to do it, but this would be quite the document to produce in the event of a roadside interview with the police.
It makes me sad to think driving is becoming less and less relevant for more and more young people. Of course I understand it's yet another prohibitively expensive aspect of life. One that you doubtless feel you can do without in an increasingly connected world. What's lost in all this is that rather than delivering a digital version of reality to the palm of your hand, driving delivers you to actual places, people and experiences good Wi-Fi and an iPhone X can never hope to match.
It might sound a bit lame to some people – though hopefully not to any of you – to say my life revolves around driving and racing cars. That's why the pink plastic DVLA card, white MSA-issue Race International C and Rally National A Stage licence and the slightly dog-eared 200MPH Club Membership card are so precious to me. Much more than mere licences, they are passports to a life I couldn't possibly have imagined.
If you have a road licence, cherish it. If you don't, get one. And if you've ever thought about getting a competition licence, do it! In my experience 'screen time always beats Screen Time.