Peugeot 208 GTI Limited Edition
Peugeot has announced a limited edition version of the 208 GTI, with just 29 destined for the UK.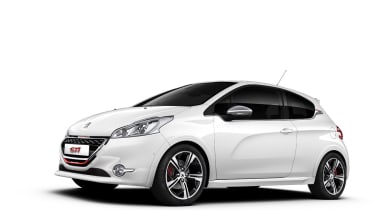 Ahead of the official unveiling of the Peugeot 208 GTI at the Paris motor show, Peugeot has revealed that it will be producing a Limited Edition model, which will go on sale in the UK on the car's launch in May.
Just 29 will be coming to the UK, one for each year since the 205 GTI was launched. The specification includes a unique Pearl white paint finish, 17-inch Carbon Onyx black alloys, satellite navigation and Union Flag on the lower grille.
Full specification and details will be released at the Paris motor show, however the 208 GTI Limited Edition is available to order now for £20,495.