Rodin FZero plans revealed – 1160bhp V10-powered hypercar rival for Red Bull's RB17
There's another hypercar contender on the horizon, the Rodin FZero
AMG, Aston Martin, Gordon Murray, of course Ferrari with its Icona programme, and even Formula 1 teams like Red Bull are getting in on the exclusive hypercar act. Now you can add Rodin to that roster, too. Who? 
Based in New Zealand and created by the Australian entrepreneur David Dickier, Rodin is the motorsport team you've only heard of through its single seater track day programme and support of younger drivers coming through the Formula ranks with their eyes set on a seat at the top table in Formula 1. Now it's building a hypercar, the FZero, of which it has (bar the gearbox) designed itself. Or rather Rodin founder David Dicker has. Where possible, Rodin will build every component, too, at its quickly expanding New Zealand base on the wild southern island. 
As per the aforementioned, the FZero is a fully fledged hypercar in the making, with a hard(-ish) deadline of 2023 for first drives and deliveries of the £1.8million, 1160bhp V10, closed cockpit single seater. 
Powertrain
That's quite a few numbers to take in, so we'll start with that V10. Designed in-house by Dicker and built by Neil Brown Engineering in the UK, it has a swept volume of four-litres (86mm stroke x 68.8mm bore) running a 10:1.1 compression ratio and a 72-degree bank angle. It's been designed to be the lightest and most compact V10 ever and weighs 132kg.
On its own, it'll generate 986bhp at 9000rpm, and 671lb ft of torque at 7250rpm before the 130kW electric motor adds its support to create a 1160bhp and 1057lb ft total. The V10 is also fitted with a pair of turbochargers, which include 3D printed titanium manifolds with carbonfibre composite charge pipes. The exhaust, including the manifold and up-pipes, weighs just 9.4kg.
> Red Bull RB17 initial details revealed
Partnership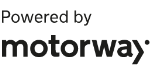 Need to sell your car?
Find your best offer from over 5,000+ dealers. It's that easy.
Like the V10, the electric motor is a bespoke design, so too the batteries that powers it. With four purposes (starter, alternator, power boost and regenerative) the motor sits on the front of the engine. Drive comes from a gearbox designed and built by Ricardo in the UK, with the casing another 3D printed item and home to eight hydraulically controlled gears. The gearbox weighs 65.85kg. 
There are a set of 380mm PFC carbon-carbon brakes fitted at each corner, with six-piston calipers at the front, four at the rear, the whole set machined from titanium. Anti-lock brakes and an adjustable traction control system are also fitted, so too a set of bespoke OZ forged 18-inch magnesium wheels fitted with an equally bespoke set of Avon slick tyres. 
Chassis
Sitting on a three-metre long wheelbase, the FZero's body is a carbon composite structure that measures five and a half metres in total length, 1.1-metres high and 2.2-metres wide with a front/rear track of 1852/1700mm. Its total weight? 698kg. Wet. With a target top speed of 223mph and enough downforce to keep it firmly on the ground, Rodin is aiming for the FZero to be one of, if not the fastest car on earth. Or on a track at least. 
The first 30 cars are all destined for track work, but a variant for the road will be built once production is up and running. And yes, Rodin will also be designing and building its own electric car using the same methodology and principles it has with the FZero: the lighter the car, the better. After spending an hour in David Dicker's company it's hard not to pick up on his disappointment with how the car industry operates. 
From heavy electric cars "they are spending billions making electric cars that are too heavy, so they fit bigger, more expensive batteries that need more energy to move them. And they all drive the same. Our electric sports car has to be under 1500kg." To McLaren design: "I have a few but they all look the same." To Ferrari: "Everything they make is sold before they make it. I think I have five on order, so I can't really complain about them (Dicker, when he finds the time, is a regular competitor in the Ferrari Challenge)." 
Then there's motorsport. Dicker is a big supporter, from financing young drivers such as Harry McDonald in the Scandinavian GT4 Series, Louis Sharp in the British Formula 4 Championship to Liam Lawson in the FIA Formula 2 Championship. And he's not discounting Rodin one day finding itself in the F1 paddock as a team. "Sports car racing isn't for us. We'd have to build a two seater and the whole series is determined by BoP (Balance of Performance). F1 would be good for Rodin, even though those guys are still hampered by regulations, it fits with us."
David Dicker is an enthusiast. Granted only a privileged few will be in the position to wire him the money for one of his cars, but he's not afraid to use his own wealth to fund both up-and-coming racers working towards their dream, as well as his own ambitions to create not just the fastest cars, but the best driver's cars, too. If you had the means for such a car and were currently being courted by a manufacturer trying to sell you a 2000hp, £2million electric hypercar, I suspect the 1000bhp V10-engined FZero might peak your interest a little more.