Renault Sport Spider
In the mid-'90s, Renault's Sport Spider was overshadowed by the also-new and similar-in-concept Lotus Elise. But was it deserved? We reacquaint ourselves
The mk1 Lotus Elise, exemplified by the burgundy car in our recent test, stands before you today on a charge of murder. Lightweight and delicate of steering it may be, but it is a cold-blooded killer with the engine oil of another small, innocent sports car on its skinny front tyres. The name of its victim is… the Caterham 21. Oh, and it didn't do the Renault Sport Spider much good either…
The Spider, or project W94 as it was codenamed, debuted at the Geneva motor show in 1995 and was launched the year after, when the Williams Renault F1 team was at the height of its powers with its Newey-designed cars. The perfectly sound idea was clearly to capitalise on both this motorsport glory and the sports car boom of the '90s. But where Lotus sold over 10,000 Series 1 Elises, just 1685 Sport Spiders were built, between 1996 and 1999. What's more, while the Elise garnered the '96 Performance Car of the Year award and won Car magazine's handling test, the Spider didn't even make the shortlist of either. Surely, though, if Norfolk's finest hadn't been around, the RSS would have been more popular?
As regular readers will know, I have a soft spot for small, lightweight, impractical sports cars. To me they are triple-filtered thrill of driving, and a Seven or Atom is guaranteed to smother my face with the sort of smile that even a supercar will struggle to replicate. As such, the little beetle-winged Renault really appeals to me, but the only time I've driven one in the past was for about five minutes on the launch of the Mégane 225 F1 Team in 2006, and my abiding memory of the three miles or so that I covered is of incredibly heavy, unassisted steering that required the shoulders and biceps of a prop forward. (Just in case you are in any doubt, I am not a prop forward. The times when I did play rugby I was the sort of person who stood on the wing and viewed the ball with the same caution you would a live hand grenade). It made for a curious experience, a bit like going to pick up a small, inconsequential-looking box off the floor, only to discover it contains a chunk of lead and threatens to rip your arms out of their sockets. It left me with a nagging desire to drive one again, on proper roads, and delve a bit deeper into what is a very rare, and I think desirable, beast.
Partnership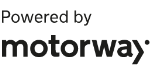 Need to sell your car?
Find your best offer from over 5,000+ dealers. It's that easy.
Looking at the photos, your first thought about our blue car was probably, 'Why has it got a windscreen? I thought they all had funky, flies-in-your-canines air-deflectors?' The answer is that all 96 UK Spiders were delivered with a windscreen as standard for their £25,950 list price (at £7000 more than the Elise, that seems only fair). This is the original UK press car and it's covered just 4400 miles since new. Despite the addition of a big bit of glass at the front, there are still no sidescreens, there's no heater and the only 'roof' is a glorified piece of emergency camping equipment not to be used at speeds of greater than about 55mph. So, on a day when I had to scrape the ice off the tonneau before reaching inside to open the door (no door handles on the outside) and getting in, the Spider is still a somewhat daunting prospect for a bracing three-hour motorway journey.
I did have to make one adjustment before I could set off – I had to remove the seat cushions from the rubberised Recaro so that I wasn't perched up staring directly at the header rail with my eyebrows in the breeze. To be fair, even Richard 'Hightower' Meaden complained that the Spider had been designed for midgets when he drove one back in 1996. He also penned the immortal description of driving one with a wind-deflector, saying that on the motorway his eyelids were flapping around 'like a pair of pink curtains in a hurricane'.
Wrapped up like a transatlantic sailor in a storm, I'm actually not too cold as I do battle with the M1, except, weirdly, for my feet, which are numb by the time I meet photographer Dean Smith and his RS4 in Pickering. After filling up with fuel and checking the map in the warmth of the Audi for a quarter of an hour (I know where we're going but I struggled to stand up when I got out of the Spider, so I figure that thawing my feet wouldn't be a bad thing) we head off for Blakey Ridge in the heart of the North York Moors. It's a road I fondly remember driving both mk1 and mk2 Elises down for a feature about seven years ago (evo 096).
As we're heading along the A170, it suddenly dawns on me what the Spider is a mini version of; it's a small V12 Lamborghini. Seriously, just imagine a mid-engined car, with doors that rise upwards and seatbelts that you have to reach to the centre of the car for and you have either a big bull from Sant'Agata or the arachnid from Dieppe. Put the Spider amongst everyday traffic and it has almost supercar levels of visual drama, with its wide, flat body that looks a little like it's been squashed in a press. I think there's also more than a hint of Alpine about it, which is appropriate given that it was built in the Alpine factory in Dieppe. It's just a shame that the rollover hoop sticks up quite so starkly and spoils the concept-car aesthetic.
From inside, you have three dials directly in front of you showing oil pressure, revs and water temperature. If you want to know how fast you're going then you need to look at the middle of the dashboard, where you'll find a digital speedo (sourced from the first-gen Twingo) that has an endearing amount of lag to the way the numbers flick up. Look further afield, down into the footwells, and your eyes are instantly drawn to the welded box-section aluminium chassis. It's a big structure, cruder and much more industrial than an Elise's sharp-edged extruded and glued aluminium tub. The story goes that when one expert saw the Renault's naked chassis he was so aghast at its size that he said that it surely couldn't be the chassis itself, but must be the jig to make it.
We trundle through the chocolate-box village of Hutton-le-Hole, then it's uphill, across a cattle grid and we emerge onto the most wonderfully exposed ridge of heather, with just a single strip of tarmac snaking away into the distance. There are still a few patches of snow dotted about and occasionally one or two of them get up and wander off, which is disconcerting until you realise they're sheep. The surface is as lumpen and pitted as you would expect for a moorland B-road, but the Spider's rose-jointed double wishbones and Bilstein coilovers seem utterly unflustered, tracking across the surface with a control and composure that is quite remarkable. If anything it is shocking just how unflustered it is by the whole experience, feeling almost spookily solid and subdued for such a stripped-out sports car.
Initially the largish three-spoke steering wheel matches the suspension's calmness, with no wriggling or tugging over the busy surface. But as soon as you turn it a fraction the system weights up, floods information back and the car responds instantly, darting left or right without hesitation. You only need to make millimetric movements to thread the car down the road. The lateral grip it generates is truly prodigious and the Spider corners as flat as its wide, low stance suggests it will. Even driving for the cornering photos through a third-gear left-hander with both inside wheels skipping off the ground over a bump, the car was still digging in and refusing to budge from the line it was carving. Perhaps the only time it feels like shifting out of line is if you trail brake heavily, at which point the weight behind you gathers the sort of momentum that could get quite tricky if you were taking liberties on a track.
The steering is definitely a smidge lighter than on the previous car I drove, particularly at lower speeds, where there's not the heave required that I remember. The reason for this seems to be the tyres, which have been changed from the original Michelin Pilots to slightly less aggressive Michelin Primacy HP rubber. It seems a good swap as the overall grippy character hasn't disappeared but it just brings a bit of subtle life into the steering and means the initial application nudge away from the straight-ahead is much easier.
Also lacking in assistance is the middle pedal. The first time you go for the brakes in anger can be a slightly panicky experience, as there's nothing like the instant switch to full power retardation you get with a servo. Instead you have to get your head around the need for a firm shove followed by more and more pressure, squeezing the most from the system a bit like wringing the last drops out of a wet towel. Once you're used to the sensation of leaning on them, you realise that the brakes are actually lovely to use and full of feel.
What definitely isn't a delight to use is the five-speed gearbox. It might be that this press car has had an unusually hard life, but the ball-topped lever feels like it needs all the positivity of a left hook to get it to engage third or fifth, and even when you think it has been rammed home with sufficient violence it occasionally jumps out of gear as soon as you let the clutch up. Then there is the puzzle known as 'reverse'. In front of the gearlever is an unfathomable diagram, which appears to be based on something out of an old Victor Silvester ballroom dance manual. Even once I had worked out that you need to twist the ball on top of the lever a quarter turn anti-clockwise before pushing the lever hard left and forwards, I spent some considerable time trying to execute the manoeuvre. Three-point turns and reverse parking are to be avoided (as anyone in the two-mile tailback in Sainsbury's car park last Tuesday will testify).
The transversely mounted 2-litre four-cylinder was lifted straight from the Clio Williams and produces 148bhp at 6000rpm, which sounds like plenty given that an early Elise only has 118bhp to play with. But the Spider is lugging round a comparatively hefty 930kg (200kg more than the Elise) and combined with a chassis that has enough grip to take the lid off a planet-sized jam jar, it doesn't quite feel like enough power to really make the Spider shine to its full potential, which is a shame. Sadly the engine doesn't quite manage to provide a soundtrack to match the scenery either, a guttural rortiness probably being the best you can accuse it of as you thrash it to within an inch of its life.
Nonetheless, skimming low over the ground with sparklingly clear skies above and arctic air whipping round your ears, the Spider is a cracking place to be. Add in the rarity (there are currently only two for sale in the UK, and their owners have lost considerably less than if they'd bought an Elise), not to mention a racing pedigree (the one-make UK championship launched the careers of Messrs Plato and Priaulx), and it seems a shame that this Renault has spent its life in the shadow of a little Lotus.
It might not be a tactile match for the freakishly lithesome Elise, but in isolation the Spider's unassisted steering and brakes still offer more feel and honest interaction than those of most other cars in existence. And some aspects feel truly unique: tensing your body as the chassis hangs on to the road through a long bumpy corner, guiding the car round with almost imperceptible movements of the heavily loaded steering wheel, is like precision wrestling. It offers the sort of immersive experience that so few cars dare to give you, and it's an experience I love.
Specifications
Renault Sport Spider
Engine In-line 4-cyl, 1998ccPower 148bhp @ 6000rpmTorque 136lb ft @ 4500rpm Transmission Five-speed manual, rear-wheel driveFront suspension Double wishbones, coil springs, dampers, anti-roll barRear suspension Double wishbones, coil springs, dampers, anti-roll barBrakes Ventilated discs, 300mm front and rear, ABSWheels 8 x 16in front, 9 x 16in rearTyres 205/50 R16 front, 225/50 R16 rearWeight (kerb) 930kgPower-to-weight 157bhp/ton0-62mph 6.5sec (claimed)Top speed 131mph (claimed)Price new £25,950 (1996)Value today £15,000-25,000