Renault Megane E-Tech Electric revealed – new-generation electric car of the French variety
Renault's stylish new EV signals the birth of a new type of Megane, but the end of the Megane RS as we know it
Renault has revealed its next generation EV over a decade after democratising electric car technology with its Zoe, transferring the Megane nameplate onto a new and bespoke all-electric hatchback that will rival the Volkswagen ID.3 and Cupra Born. This radical transformation also signals the end of Megane Renault Sport derivatives as we know them, although Alpine's focus on high performance electric models moving forward could spawn a spiritual successor to the iconic hot hatchback.
This decision to apply the Megane name to an all-new bespoke EV signals Renault's commitment to the technology, diverging from its French counterparts Peugeot and Citroen by not engineering a single model capable of supporting both EV and ICE powertrains. This tactic is one that's been utilised by VW in the ID range but it has retained the Golf as a solid back up. With no combustion-engined Megane replacement in the pipeline, Renault's looks a brave and dramatic move by comparison. 
Renault's focus on just the one car might well pay dividends, though, with the Megane E-Tech Electric packing some class-leading innovations, building on the brand's reputation as an EV innovator, backed up with a slick new design and class-leading tech.
The CMF-EV platform the new Megane sits on has been co-developed with Alliance partner Nissan, and incorporates the slimmest battery pack in the marketplace at just 110mm thick. This has allowed Renault's designers to keep the body relatively low-slung in comparison to VW's MEB platform, a feature that has been exaggerated by the new Megane's design. Penned under the watchful eye of Renault's chief of design Laurens van der Acker, the slim windowline, large wheels and effective use of dark-coloured elements along the car's base hide its visual mass, even if in terms of dimensions it's closer to the VW than it would appear. 
Other proportional quirks typical of bespoke EV platforms, like the relatively long 2.7m wheelbase and large wheels, hide the car's bulk while also unlocking more space in the cabin. Speaking of which, Renault has worked incredibly hard to create a distinctive and tech-forward cabin that's in stark contrast to the utilitarian aesthetic of VW's ID.3. Its digital interfaces dominate, as they so often do today with two screens, one landscape and one portrait, hidden beneath a distinctive L-shaped surface on the dashboard. Physical controls are typically kept to a minimum, but even with so much digital real estate available, there are still hard keys to keep the main controls available at all times, reducing the number of screen prods required to complete common tasks.
Powertrain and performance
Under the attractive skin, the Megane E-Tech will utilise a single electric motor in two outputs, 128bhp and 218bhp, driven from one of two available battery packs of either 40kWh or 60kWh. With its most potent combination, the Megane will reach 62mph in 7.4sec – marginally down on the fastest ID.3. Range estimates will vary depending on the motor and battery combination, but will vary from 186 miles at the lower end right up to 292 miles. With less variation in motor and battery sizes offered customers won't have the breadth of choice afforded by the ID.3, but the Megane range is expected to grow in future. 
Partnership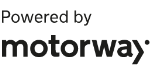 Need to sell your car?
Find your best offer from over 5,000+ dealers. It's that easy.
This growth should include a fast Alpine variant, one that's expected to utilise a second electric motor that's capable of being supported by the CMP-EV platform, also making it all-wheel drive. 
But before the Alpine variant shows up, it's the standard Megane E-Tech Electric that will have to find some traction in the increasingly competitive EV market as all brands vie for market share. Renault's prior investment and presence in this sector certainly makes this an easier task than some, but it might, in fact, be the Megane's chunky styling and tech-forward interior that makes the difference. Either way, the new model will go on sale in February 2022, with customer deliveries commencing a few months later. Local prices and specifications will be revealed closer to its market introduction here in the UK, but if nothing else, this is clear evidence that Renault isn't holding back on its quest for market domination in the EV future.