Renault Clio 197
Harry gets pulled over in the Clio 197, for using the wrong kind of lights in his Renault...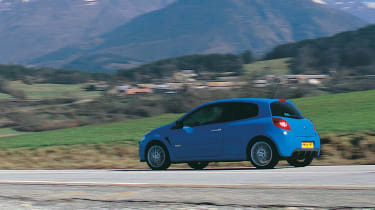 There was no mistaking it was a police car; the day-glo graphics down the flanks made that perfectly clear, but as I was just tootling through the village at a precise 30mph I thought nothing of it.
But as I drove past, the Astra sprinted away and laser-locked onto my tail-lights. Then the inevitable happened: the blue flashers went on. For the first time in years I'd been pulled, but for what? For using foglights at a time when there was no reduced visibility. As I explained last month, the Clio's dipped beam had gone AWOL, but with the local dealer fully booked for a couple of weeks I was getting by with a combination of sidelights and foglights instead. PC Plod wasn't impressed.
Having had my collar felt, I thought it would be prudent to get Renault to take a look at the car immediately rather than wait another week for the dealer slot and risk getting the three points that had been hinted at.
While it was in at Renault they took the liberty of replacing the front tyres (which would have cost around £250) and doing a standard service (dealer cost £235 – ouch!). This was all very kind, but it does make reporting on the Renault dealership experience a little tricky…
Suitably refreshed, the 197 then disappeared off to France for last month's Corsa VXR group test, hence the high mileage this month. While the Clio entertained, the verdict eventually favoured the Cooper S. Other manufacturers have overcome the extra bulk that all today's hot hatches seem to suffer from by fitting them with some sort of forced induction; high-revving engines are so yesterday it seems, and the poor Clio lost out in terms of real-world performance to the effortlessly more muscular turbo hatch champs we'd taken along to the test.
Partnership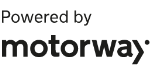 Need to sell your car?
Find your best offer from over 5,000+ dealers. It's that easy.
The only ace the Clio still seems to hold is its beautifully developed chassis. In fact the more we drive its rivals, the better the Clio 197's chassis seems to get.
Running Costs
| | |
| --- | --- |
| Date acquired | November 2006 |
| Total mileage | 13,455 |
| Costs this month | See text |
| Mileage this month | 3314 |
| MPG this month | 25.5mpg |