Renault Mégane R.S 225 Trophy - fast fleet report 3
Our Megane went in for its first service
The Trophy recently passed the 18,000- mile mark, meaning it was due for its first service. Being able to travel such a distance before returning to the dealer is a good sales pitch, especially given that a few years ago 10,000 miles was as far as you could expect to go, but despite advances in fuel, oil and materials, I can't help wondering what the long-term effects are.
I question this because over the past month or so I'd noticed the Trophy's revs fluctuating at idle as if it was about to stall at any moment. The oil on the dipstick had become very black too, and the throttle response seemed less assertive.
Once serviced, though, there was a distinct improvement in the engine's behaviour, which can only lead me to assume that the Trophy was well overdue a bit of TLC.
Then again, I would guess that if you bought a Trophy it would not be too great a hardship to take it for its first service a few thousand miles earlier. After all, turbocharged cars from some other marques have service intervals barely a third of those of the Renault.
Wests of Cambridge carried out the service, and I also asked them to investigate the sticking bonnet catch and the dashboard rattle that was still driving me insane. The catch was fixed with a dab of grease, but the confounded rattle is still there. In their defence, Wests did say that they had tried to stop it, but to do a proper job they would have to have the car in for a couple of days to completely dismantle and refit the dashboard. I think I may take them up on this, because at the moment the Trophy rattles like a Chinese taxi on a gravel stage.
The service bill came to a reasonable £188.18 (that's 9p per mile), but that hasn't been the only expense this month because the Trophy has also been treated to some new tyres.
Partnership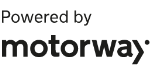 Need to sell your car?
Find your best offer from over 5,000+ dealers. It's that easy.
The original Sport Maxx Dunlops had worn evenly across the face of the tread with very little scrubbing on the edges of the fronts, suggesting that Renaultsport has done an amazing job dialling out understeer in the Trophy. I decided to stick with the same rubber for the replacements - when Bovingdon and I went to witness the development of the Trophy in France, these were the tyres the engineers were using as they set up the car. And as the saying goes, if it ain't broke...
> Click here for our second fast fleet report on the Megane 225 Trophy
Running Costs
| | |
| --- | --- |
| Date acquired | June 2005 |
| Total mileage | 20,016 |
| Costs this month | £188.18 (service), £680 (tyres) |
| Mileage this month | 2133 |
| MPG this month | 27.7mpg |