Renault Megane review - pricing confirmed for promising new hatchback
Doesn't yet challenge the hot hatch class, but styling, cabin and chassis all impress. Now updated with pricing information
This is the fourth generation of Renault's popular Megane range, tested here in petrol GT form and as a 128bhp, 1.6-litre diesel.
There are many reasons we're interested in the latest generation Megane, not least because the last two generations have gifted us two of the most engaging, involving and plain fastest hot hatchbacks ever created, in the form of the Renaultsport R26.R and Trophy-R.
That also means there's a lot at stake: few would disagree that the latest Renaultsport Clio is no longer the firecracker it once was, and Renault fans will be hoping the latest Megane doesn't further dilute the RS legend.
Engine, transmission and 0-60mph time
A wide variety of turbocharged petrol and diesel engines make up the latest Megane range, from ultra-frugal, 86g/km versions to a sub-Renaultsport warm hatch, the GT.
This model shares its 1.6-litre turbocharged four-cylinder engine with the Clio RS, and indeed its seven-speed dual-clutch transmission, though power output is down at 202bhp at 6000rpm. Maximum torque of 207lb ft is developed at 2400rpm, though Renault proudly displayed graphs showing the majority of this peak is available virtually throughout the rev range.
The diesel we tested also displaces 1.6 litres and drives the front wheels through a six-speed manual gearbox. Maximum power is 128bhp at 4000rpm (there's a 163bhp model also available in GT trim, dual-clutch only) and 236lb ft of torque at 1750rpm.
Activate the GT's launch control and it'll sprint to 62mph in 7.1 seconds, going on to 143mph. The 128bhp diesel achieves 10 seconds flat and 123mph in the same tests.
Technical highlights
Renault has dabbled with four-wheel steering in previous cars, most notably the Laguna and Laguna Coupe now absent from UK shores. It's back again in the Megane GT, badged '4control'.
The system uses electronic actuation to point the rear wheels in the opposite direction to the front wheels below 50mph in Sport mode (37mph in other modes), enhancing agility. Above 50mph (or 37mph), the rear wheels point slightly in the same direction, improving stability at speed.
Partnership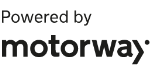 Need to sell your car?
Find your best offer from over 5,000+ dealers. It's that easy.
At its most aggressive, Renault says it reduces steering inputs by 40 per cent, while Sport mode also sharpens the throttle response and gearshift mapping. With passive dampers, there's no effect on the ride.
Other innovations in GT Nav trim include a launch control mode and Multi-Change Down, a system that automatically changes down to the lowest suitable gear if you hold the EDC dual-clutch auto's paddle while braking.
It should also be noted that like the current Clio, the Megane is five-door only, until estate and saloon versions arrive depending on market. There are no plans for a three-door – Renault says most customers have moved on from coupes to crossovers.
What's it like to drive?
We drove the GT first, and while traffic prevented any real assessment of the car's capabilities, the 4control system does indeed make the car feel unusually agile at lower speeds.
However, as is sometimes the case with four-wheel steering systems, the car feels at its best at a modest pace. Go quicker and the active rear axle makes the Megane feel edgy, without really risking any unexpected tail-out moments. The steering is also a little too light for our tastes, even as cornering loads build.
Indeed, the agility is undoubtedly there, but it doesn't feel like it adds much to the overall driving experience, particularly with the GT. No doubt it might make for an amazingly nimble Renaultsport Megane, but some of that playful nature found in the last car could easily be lost.
The diesel, without 4control, was actually the more satisfying drive – it had more consistent behaviour and more natural steering responses despite lacking the outright grip and agility of the GT.
It also helped demonstrate that there's a fundamentally sound chassis beneath the new Megane, responsive and nicely balanced, albeit one yet to demonstrate its full potential. Both models are refined and ride well too, though the GT is naturally a little firmer.
Renault was non-committal on whether future Megane RS models would use four-wheel steering; we're hoping they resist the temptation.
We also hope the RS uses an engine and transmission other than the 1.6-litre four-pot and 7-speed EDC dual-clutch, which remain weak links just as they are in the Clio. There's little aural pleasure in extending the engine, the gearbox is still unsatisfying whether left in auto or using the enormous paddles behind the wheel, and it never feels particularly quick either – the 1.6 is lugging around 1392kg in GT trim.
The gearbox also struggles slightly at slow speeds, becoming quite clunky particularly when you're trying to gently roll the Megane to a stop at traffic lights. On the flipside, when you're pushing on, the gearbox doesn't feel as rapid on downshifts as some of the DSG-boasting competition. It's all just a tad unresponsive.
The diesel is… a diesel. It's refined and smooth enough for its type, but it's not the one you'd pick if driving enjoyment was a priority. The six-speed manual is slick enough, though.
Much better are the brakes – the pedal feels firm underfoot – and the cabin, which is another step up for Renault. It doesn't quite have a Golf's unimpeachable solidity, but it's more attractive and there are plenty of 'surprise and delight' features, including a heads-up display, customisable ambient lighting, a 7-inch TFT instrument display, and in the GT a set of great-looking and supportive sports seats.
There are a few quibbles to be had with the interior tech however. That 7-inch touchscreen may look nice, but the hardware buttons on either side quickly get smudged and covered in greasy finger marks. Then there's the navigation system itself, which has a habit of lagging and locking up, meaning it issues out directions a few turns too late.
Rivals
The C-segment is one of Europe's most competitive, and Renault provides a long list of potential rivals, from the expected (and Europe's best-selling) Golf, through the Focus, Peugeot 308 and Vauxhall Astra, to less obvious choices like the Hyundai i30 and Honda Civic.
Judged on its family car merits the Megane is right up there with the Golf, 308 et al. As a proposition for keen drivers it has promise too, and the GT might just worry a basic Golf GTI on a challenging road thanks to its agility.
In terms of technology, the Megane's optional 8.7-inch portrait-style touchscreen is also a highlight. While some menus offer a little too much choice, it's responsive to prodding and its size means major functions are easy enough to find. Usefully, Renault has retained physical knobs and switches for the heating controls; more user-friendly than diving into menus, as you must on a 308.
Price
The new Megane hits UK showrooms in mid 2016. The range as a whole begins at £16,600, which nets you an Expression+ TCe 130 (a turbocharged 1.2).
The GT Nav tested here begins at £25,500, a price that puts it somewhere between the cooking GT and hotter GTI models of Peugeot's 308, but drops it significantly below a Golf GTI (£29,870 in like-for-like five-door, dual-clutch spec) and cheaper even than the 148bhp Golf GT 1.4 TSI, which retails for £26,635 with five doors and DSG.
In 128bhp, 1.6-litre diesel specification, as with the other car we drove, pricing begins at £20,600 for a car in Dynamique Nav trim.